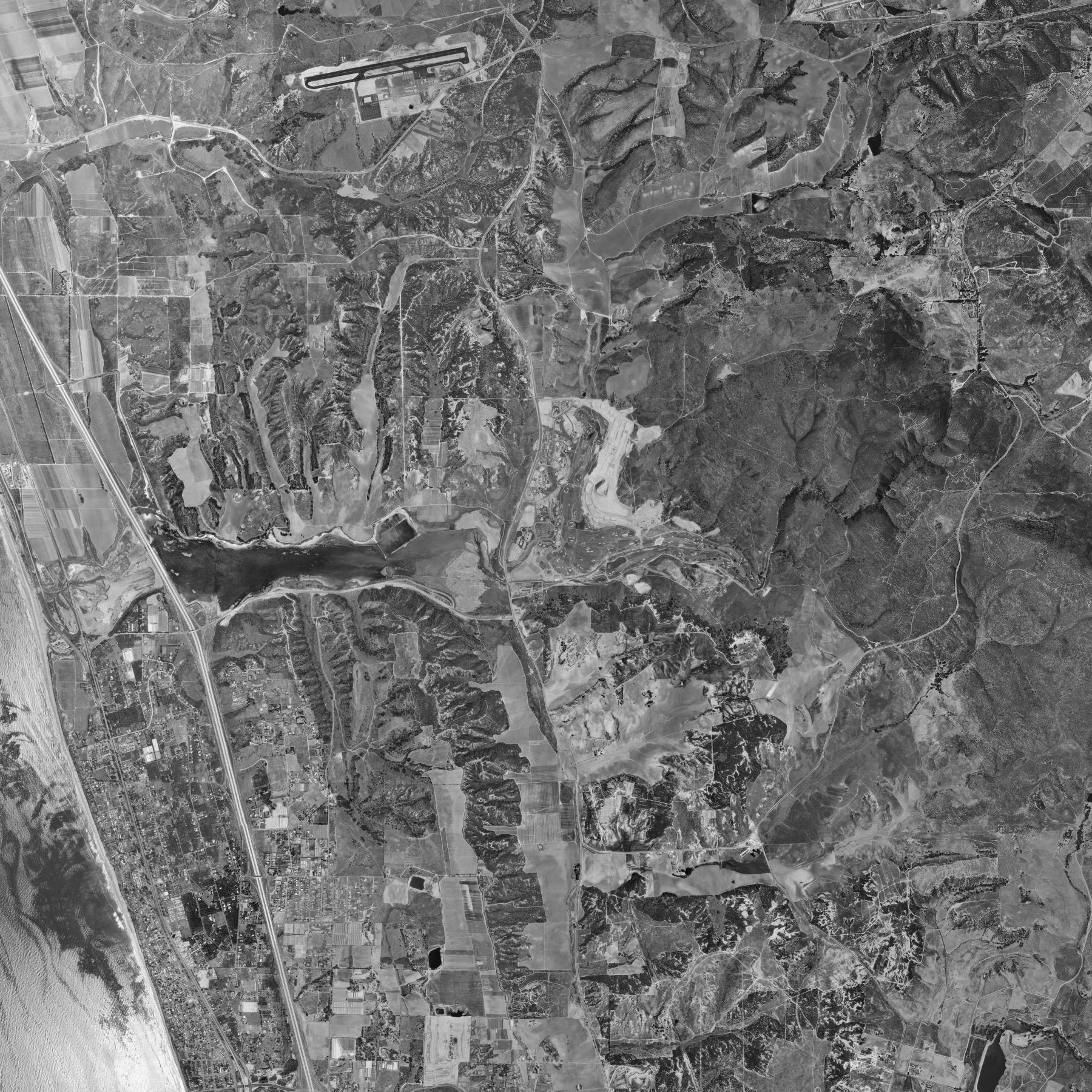 Here's a sky shot of the South Carlsbad/Encinitas region in 1967. The La Costa Resort opened in 1965 (in the center of the photo) and another nine holes was added on the north end in 1984.
https://www.omnihotels.com/hotels/san-diego-la-costa/property-details/history/by-decade
Leucadia Blvd. didn't go through until later, and Rancho Santa Fe Road goes up through San Marcos but there isn't much else east of El Camino Real!
This is the full 1800×1800 image and should allow you to zoom in on desktops and iphones. I'm not having any luck with the pixel phones yet though!