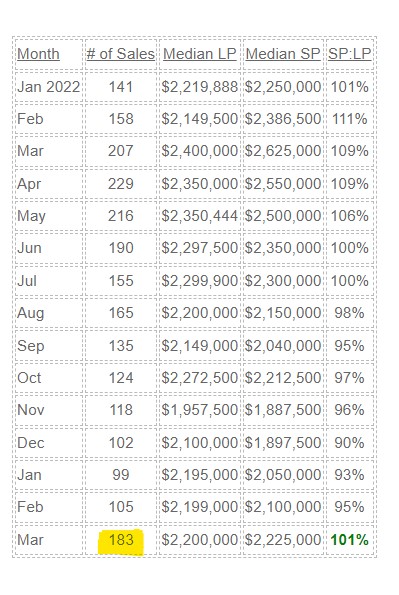 The recent bounce-back has been impressive with 183 NSDCC closings in March, which is better than the sluggish start that I expected.
The 101% looks like a good sign too.
Was it an overall market improvement that will keep growing? Or just a lucky stretch of higher-quality homes coming to market early in the season?
Here is more texture. The market time is improving, though not to the uber-frenzy level of last year: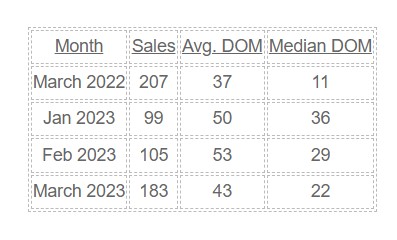 This note about the March sales was the most interesting:
House sales closed for $100,000 or more OVER the list price: 20
House sales closed for $100,000 or more UNDER the list price: 51
I think we've entered a new frenzy-lite phase where the buyers are more deliberate in their actions, and holding out even more for the higher-quality homes – but willing to pay the premium for them.