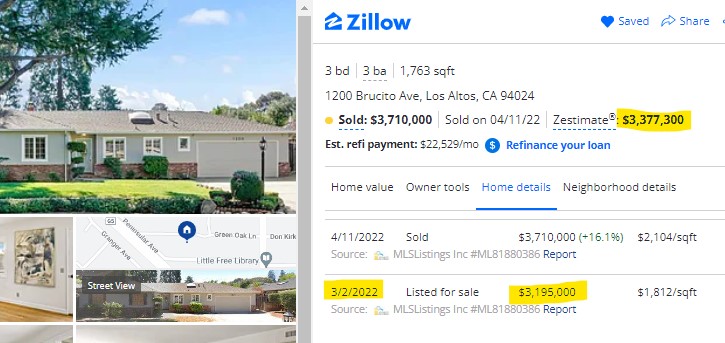 It was a year ago that my uncle's girlfriend's house went on the market for full retail at $3,195,000.
Nobody is going to feel sorry for the buyers who pay a half-million or more over list, and the buyers probably knew that it was lost money for now. But hey, they got their house!
Our local market is dependent upon the higher-priced markets like Los Angeles and the Bay Area holding up, and continuing to make our market look like a bargain. So far, it looks like the the value of this home is about the same as the value it was a year ago when the listing agent comped it out.