Combining the January and February stats gives us the larger sample sizes to better identify the trends.
The sellers are doing a phenomenal job at restricting the supply, and there have been enough buyers to keep the momentum going.  The current listings/sales ratio is better than it was in the years before the frenzy, in spite of much higher pricing. Compare today's pricing to 2021: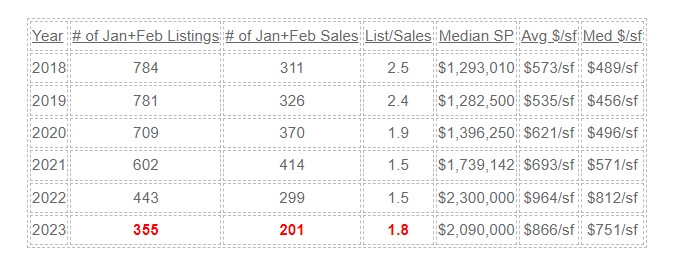 There were 78 of the 201 sales that were all-cash (39%).
It would help if there was more innovation in the mortgage world. You can get a 5-year fixed jumbo at 5.625% today, but with everyone buying their forever home, how many will want short-term money?
Without creative financing or lower rates, we will likely be on a long bumpy road for years to come.