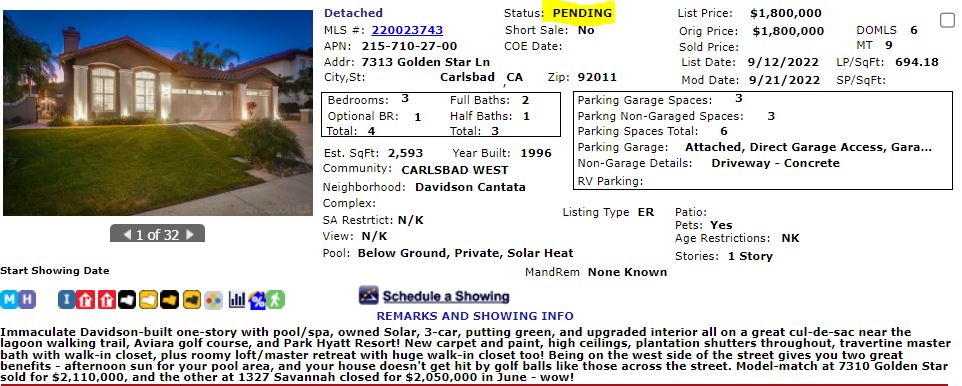 No surprise that our new listing found a buyer already. The one-story homes with all the extras are probably the most attractive buys in the marketplace, and anyone can sell these – it's just a matter of who can get what price.
I had 200+ people attend the open houses last weekend – and at least 90% of the people were seniors.  Yet, NONE of them submitted an offer.
Think about that!
I thought this home would be a perfect match for those who are getting older and want to get out of their two-story home. Those looking to retire here and want a pool for the grandkids. Anyone fitting the typical downsizer profile.
While there were plenty of lookers, none of the seniors made an offer. Why?
Are there hundreds of seniors just beginning their search?
Are there seniors who thought they were legitimate buyers but couldn't pull the trigger fast enough?
Are there hundreds of seniors passing on the third one-story offering in this tract this year because of price? Anyone who lives nearby can sell theirs for a similar price and take their property-tax basis with them, so it's just a swap of equity so why would price be a mental barrier?
Is it the perceived difficulty of selling one and buying another?
Are they just happy enough in their two-story home, but have a natural curiosity about living in a one-story? Is moving to a single-level just a nice idea?
Most of the attendees were getting around fine – there were just a couple of old guys limping around. My theory is that living in a two-story will be tolerated until the very end, and if it gets bad enough, you can always sleep on the couch downstairs!
What do you think?