Are you waiting to buy a home until you can get a sizable discount?
Is it because you know a guy who will give you a deal on any home improvements needed; you've got your eye on some new appliances down at the scratch-and-dent outlet; and you were thinking about going through Redfin until you heard they are cancelling their rebates? You want a deal on everything!
Well, here you go!
These late-1990s tract homes in SE Carlsbad and in the Encinitas school district are priced LOW. The pending listing on Corte Clarita should close at $2,300,000+ because it had already gone pending once in mid-August but came back on market – then the agent refreshed the listing once he found a second buyer a couple of weeks later. He told me there was no big discount happening there:

You know that my listing is going to be closing for $2,250,000 nearby, plus this one should be over $2,300,000…..so these actives are 10% to 20% under. It looks like the market is crashing….is there a catch?
Look at their locations: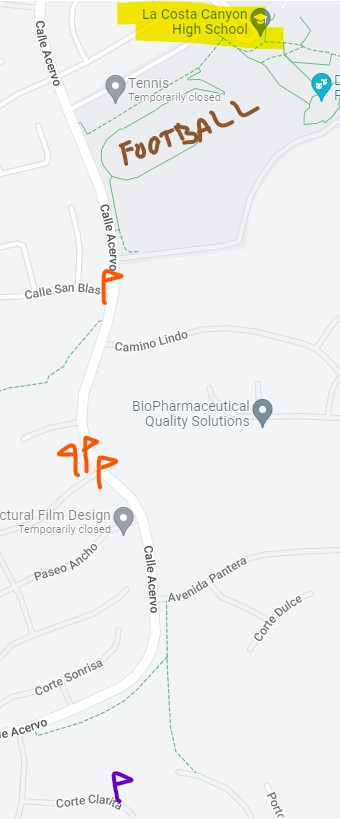 The first three are on the corner of Calle Acervo, and the fourth is next door, but hey, La Costa Canyon High School is walking distance!  But you have the traffic from high-school drivers too, and you know it will be a madhouse during football games. A deal is a deal though, and you can save hundreds of thousands compared to the remodeled home with larger canyon lot (in purple at bottom).
Or save millions here!  This house is listed for $32,500,000, or go down the street and buy this home that was newly priced today for only $4,900,000!  Both are oceanfront La Jolla!
https://www.compass.com/app/listing/5650-dolphin-place-la-jolla-ca-92037/1136258851857198681
The difference? This house is 1,167sf on a 2,982sf lot….at least for now. But it's 85% cheaper! And the more-expensive one RAISED their price from $25,000,000.
My point? The low comps won't suck down the expectations of future sellers of superior homes – it's too easy for them to ignore/explain away the low comps, and will only consider pricing theirs like the other superior sales nearby – which there will be some.
Oh, what about a foreclosure? Well, they are starting to spike: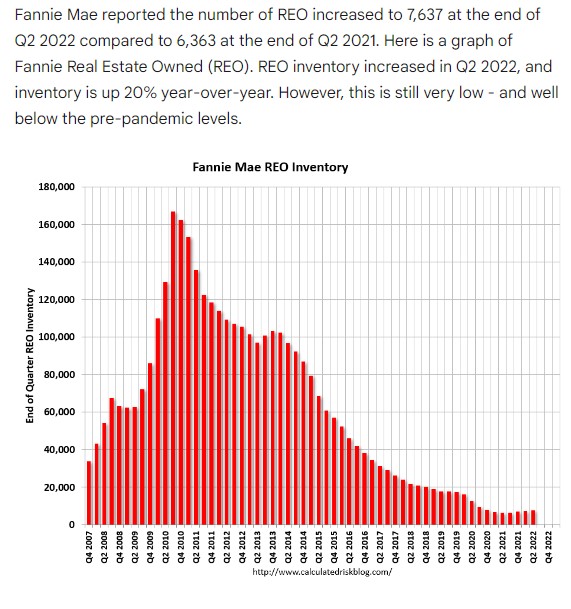 Or are you going to wait until you can rub my sizable nose in it?
Hey, I wish prices were lower, and if they crashed it would only mean more opportunity for buyers, and hopefully more volume, which is what I want.  I'm not trying to coax buyers into paying too much – I'm showing you where the deals are today, if you don't mind an inferior home or location.
I just hoping that the coming standoff only lasts a couple of years, instead of 5-10.