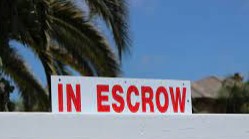 We opened escrow today on my first contingent sale in 2+ years – where my buyer has to sell their home to purchase the subject property.
There were two offers submitted – and BOTH were contingent upon selling another property!
Thankfully, the house we're going to sell is a single-level home in Aviara, which was well-known to the listing agent – plus I submitted my price, a thorough set of comps, and photos to help him with the decision.
It means we'll have an open-house extravaganza coming this weekend, and get to test the demand for a prime one-story home with all the extras….including an attractive price! Stay tuned for more on Thursday!