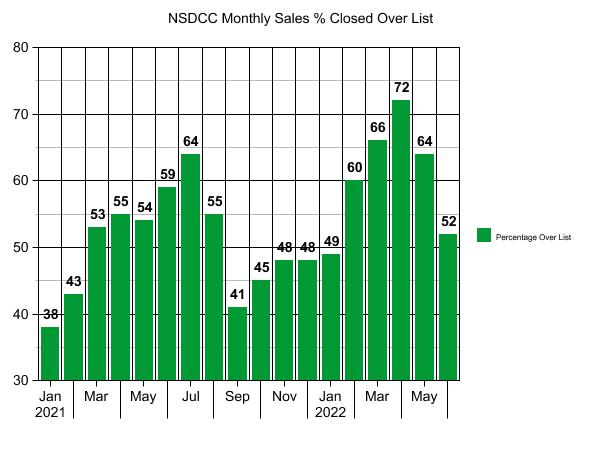 Paying over the list price must have some addictive qualities!
Either that, or the superior homes are still attracting a lot of attention.  Well into the higher-rate environment, more than half of the June buyers paid over the list price!
Here is the breakdown by price range:

The average and median sales prices have been drifting downward, but both are still above the list prices: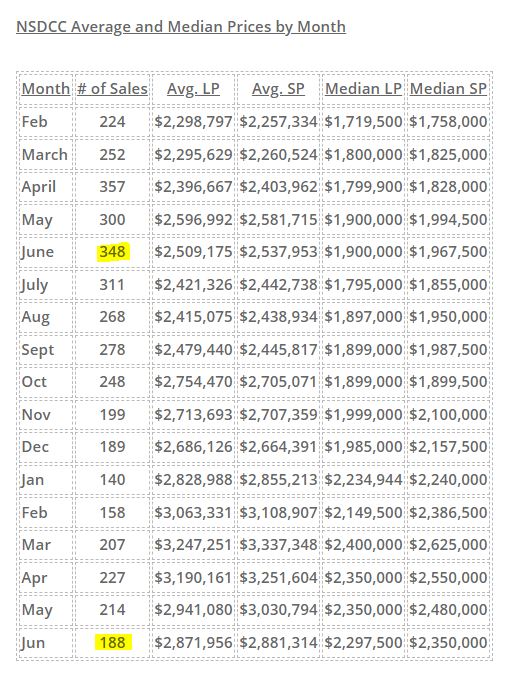 The year-over-year sales are going to look terrible because 2021 was an incredible frenzy.  The NSDCC June sales in the three previous years were 274, 282, and 299, so the 188 is only 34% below that average.
My La Jolla sale was the fifth-highest sales price in June, and sold for $1,150,000 more than the oceanfront house on Calumet.  My $800,000 over list was #1 – it was the most over list of all the June sales!