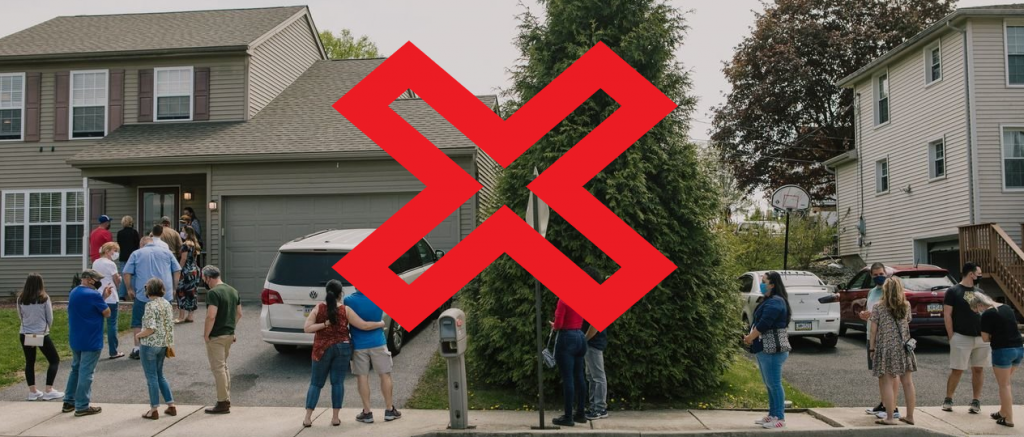 With mortgage rates blowing through the fives and another Fed meeting coming up on Wednesday, I think we can declare that the frenzy is over.
Or at least we can expect that it's over in the buyers' minds.
But one fact remains the same: There still isn't anything to buy.
Will there be a surge of new listings? It would be very unlikely.  If homeowners weren't motivated to sell for all-time record prices during ideal conditions, they won't be interested in the thought of taking less either.
There will be a transition period while buyers, sellers, and agents get comfortable with the new environment. The talking heads will keep reminding us that rates are still historically low, and that buyers have more negotiating power now (up from zero, previously).
By the time we get to the Selling Season of 2023 though, the market players (buyers, sellers, and agents) should establish a decent comfort level with the direction of the variables.
The big question is: What will happen between now and February?
We can probably count on these:
Superior homes that are priced at 10% under recent comps will sell.
Inferior homes that are priced at 20% under recent comps will sell.
Buyers will wait it out, sellers will wait it out, and agents will keep doing what they've been doing and ignore anything that's negative.
Sales will plunge.
Ponder the other likely possibilities:
There are going to be occasional deals, and almost all of them will be on inferior properties. Because all homes will need more improvements to be able to sell for retail, more agents will be inclined to recommend a dump-and-run on the original-looking homes.
There will be a ton of false starts. We are already seeing new listings get cancelled pre-maturely or being refreshed with a new and improved price (but not improved enough to make a difference). There will also be wicked buyer's remorse as friends and family react violently to those buying now.
Surprisingly, there will be bidding wars and homes selling over their list price.  Of the 55 NSDCC houses that have closed in June, 62% of them sold for more than their list price.  It's almost like an addiction!
The market will be driven by the out-of-town buyers who really want and need to live here.  They didn't let higher prices stop them, and neither will higher rates.  What are they going to do? Not move here?  There might be fewer of them, and they might take longer, but they will keep coming – count on it.
We will survive this!