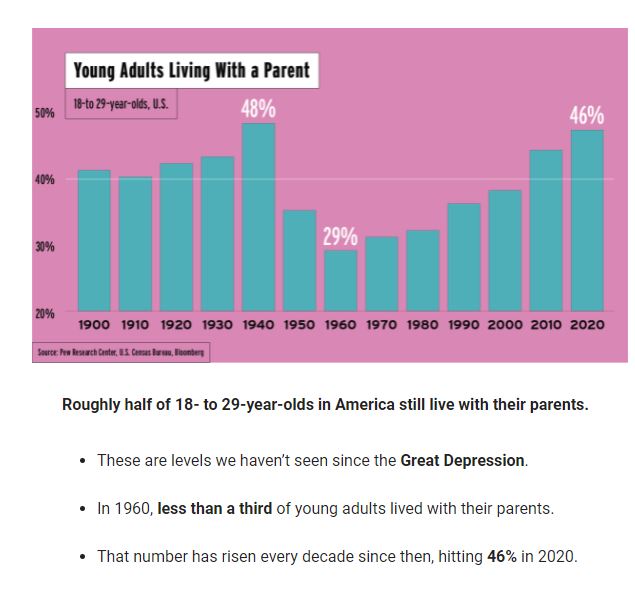 One of the primary questions? How are the kids going to be able to buy a home?
If prices just stay at this level, it will be near impossible for local kids to save the down payment and afford the monthly nut when starter homes are selling for around $1,200,000.
Plus, there is the incentive now for seniors to hang onto the family homestead and then let one of the kids live there so they can keep the old property-tax basis.  For kids who never left, they will live in the same home their whole life!
But if you have more than one kid, then what? It used to mean selling the family homestead and dividing up the loot, but today's heirs probably own their current home too. Tomorrow's heirs? Not so sure, which means more homes will stay in the family when the parents die, and fewer homes will be coming to market.
The tight inventory could get worse.
Because the majority of homes being purchased today are 'forever' homes and will be owner-occupied for generations, it narrows down the list of probable sellers to those who have owned their home for longer than 12 years, AND are selling for one of the Big Three reasons (death, divorce, and job transfer).
And the baby boomers are going to decide the outcome.
Baby boomers are:
Still relatively young, and living longer than ever.
Aging-in-Place, rather than pay the imposing tax penalty for selling before you die.
Hoping a kid will inherit the house and live in it.
There may be a boomer-liquidation surge in the future, but it will be at least 5-10 years before it could happen on a larger scale. In the meantime, seniors will live comfortably in their old family homesteads, and probably be joined by as many kids as can fit.
The seniors who do move will be from these categories:
Those buying a one-story house.
Those buying a multi-gen house so kids can help with senior care.
Those moving to assisted living.
Those who will rent, at least for now.
Some may have to move out-of-town, but at least their pockets will be full of cash.
Once they take care of themselves, boomers are going to focus on their kids – many of whom are still hanging around the house!
It means the entry-level markets will be full of younger buyers backed by affluent parents and grandparents – and they are loaded.  There is also the multi-gen buyers who are looking for larger homes that will suit the whole family – or they will buy the one-story home for the folks, and then leave the old house for the kids.
There really should be an extra premium available for those home types when they sell, given the demand.  If you are going to sell one of those (entry-level, multi-gen, or one-story), then list your home with me, and I'll make sure you get all you deserve!