Our multiple-offer process is complete.
List price: $1,795,000
Offers, in order of receipt:
Offer #1: $1,850,000
Offer #2: $1,915,000
Offer #3: $1,945,000
Offer #4: $1,929,000
Offer #5: $1,950,000
Every other agent would have recommended that their seller sign the $1,950,000, which is a whopping $155,000 over list price. Who wouldn't be happy with that?
My thought? We have five strong offers over list. At least one buyer will probably go higher.
Because I know how to properly handle a bidding war, we gave EVERY buyer a chance to submit their highest-and-best offer (unlike the Redfin agent who told me she only counters the serious offers after I submitted an offer that was $250,000 over list).
Guess who won.
That's right, the $1,850,000 buyer won it with their highest-and-best offer of $2,100,000: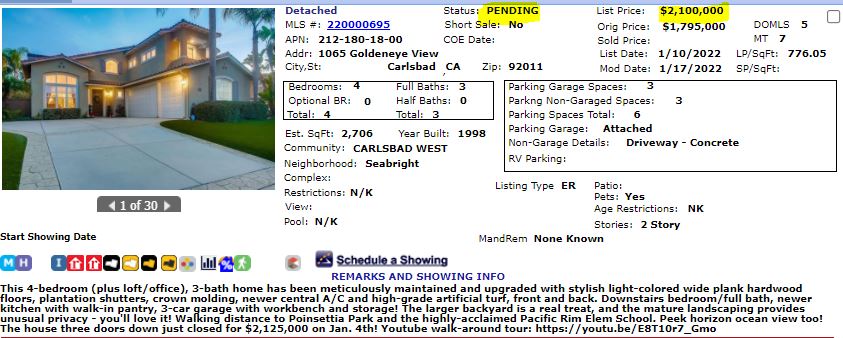 You should list your house with me!