The reason for breaking down the active and pending listings by zip code is to give the readers a closer look at their neighborhood stats.
Our Big Three zip codes – where you can still buy a decent house for $2,000,000 – are still having more pendings than actives (highlighted below), but let's note how strong the pending counts are in La Jolla and Rancho Santa Fe too: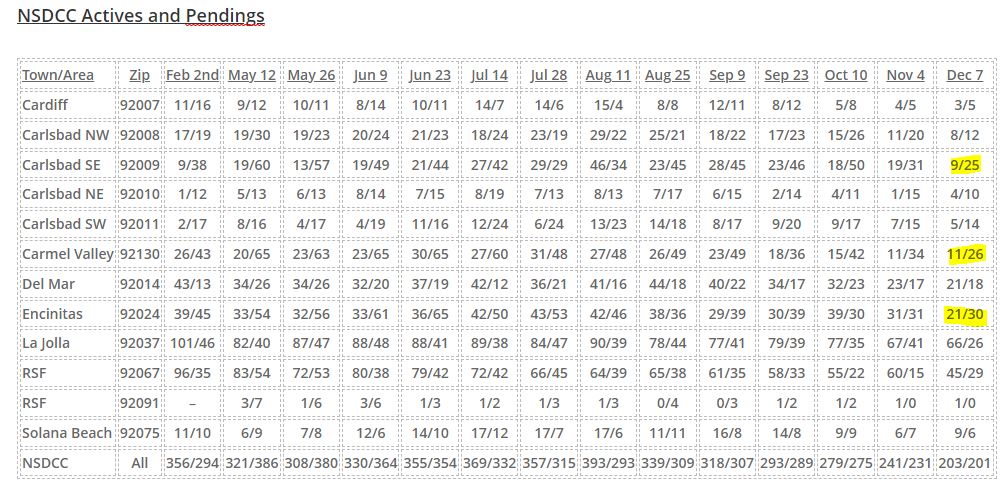 The median list price in La Jolla today is $5,422,500, and in RSF it is $7,700,000!
We can also track the average market times too.  Upward trends here would indicate market slowing: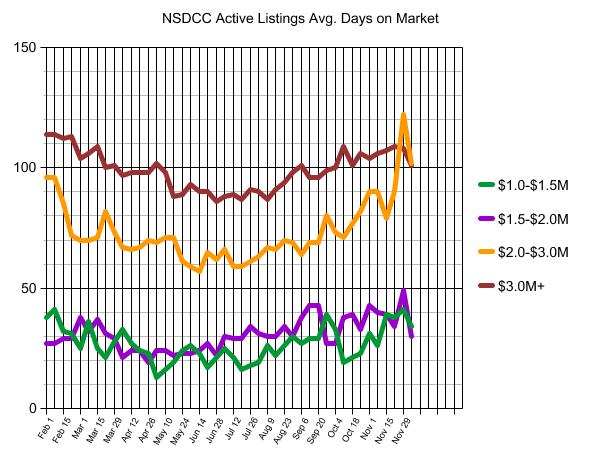 All four categories have improved recently, and the high-end $3,000,000+ average market times have been in the tightest range over the last few months!
Some may call this the off-season, but the only reason that the numbers aren't any better is because the number of new listings is so low.  Brace for impact in 2022!