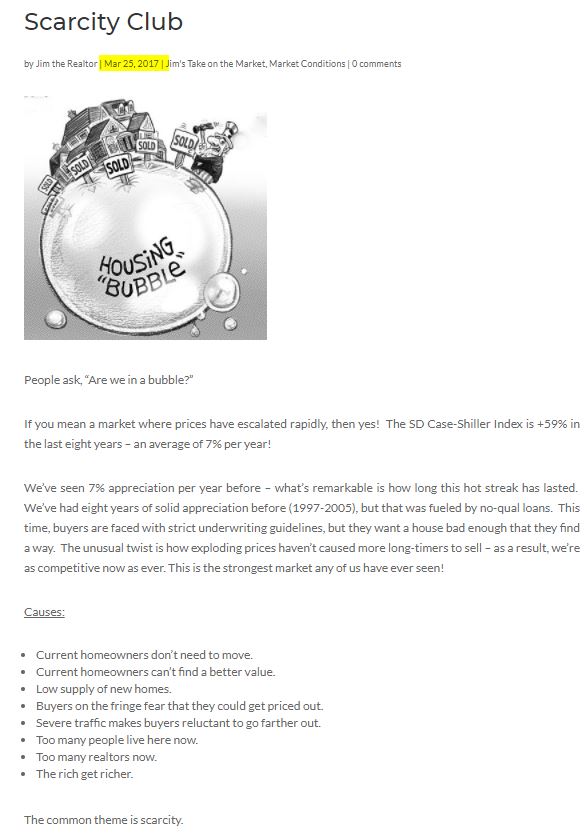 The frenzy conditions have been building for years – see this old blog post from 2017 (above).
We were discussing it all through the second half of last year that the 2021 Frenzy was going to be huge, and the signs were so obvious that even Ray Charles could see them!
But the foundation of people buying their forever home with a low-rate mortgage has been on-going since the last crisis bottomed out in 2009.
San Diego really should enjoy frenzy conditions longer than most areas – maybe longer than any area!
Interestingly, a check of our buyers, and buyers of our listings over the last 18 months shows that about 80% of them were local residents. We've had people move here from the Bay Area, Chicago, and NYC, but for the most part it has been move-uppers and move-downers.  Results may vary!