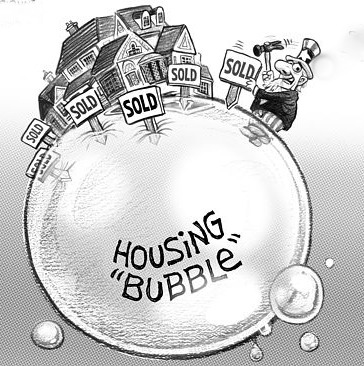 People ask, "Are we in a bubble?"
If you mean a market where prices have escalated rapidly, then yes!  The SD Case-Shiller Index is +59% in the last eight years – an average of 7% per year!
We've seen 7% appreciation per year before – what's remarkable is how long this hot streak has lasted.  We've had eight years of solid appreciation before (1997-2005), but that was fueled by no-qual loans.  This time, buyers are faced with strict underwriting guidelines, but they want a house bad enough that they find a way.  The unusual twist is how exploding prices haven't caused more long-timers to sell – as a result, we're as competitive now as ever. This is the strongest market any of us have ever seen!
Causes:
Current homeowners don't need to move.
Current homeowners can't find a better value.
Low supply of new homes.
Buyers on the fringe fear that they could get priced out.
Severe traffic makes buyers reluctant to go farther out.
Too many people live here now.
Too many realtors now.
The rich get richer.
The common theme is scarcity.
For buyers and sellers, it can be a wicked ego-and-greed cocktail mixed with some basic hoarding instincts.  Winning becomes more important than money – and buyers keep paying more for a house in order to join the club!