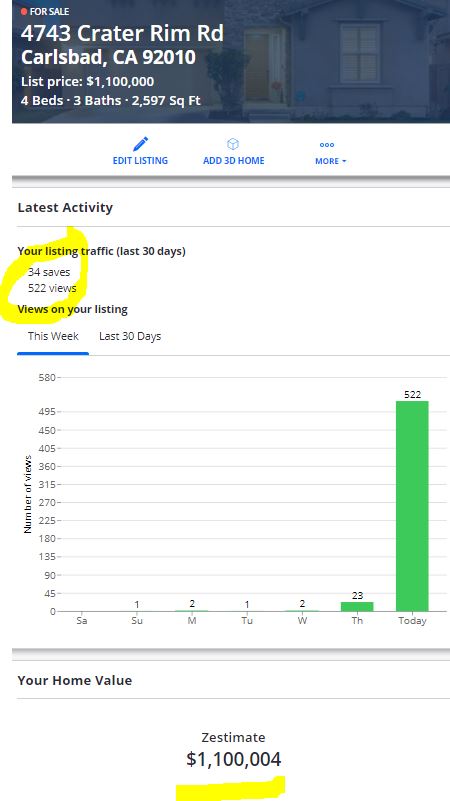 Our new listing hit the MLS about 5:30pm yesterday.  By 9:15pm, I received six requests to show it, and another three requests before 8am this morning!
https://www.zillow.com/homedetails/4743-Crater-Rim-Rd-Carlsbad-CA-92010/79572379_zpid
The zestimates and Redfin estimates are really a joke now.  If they are willing to derive their number off the list price and try to make you think it is the actual value, what else are they willing to do to you?