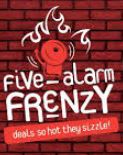 We'll be all frenzied up for the next few months – when will it cool off?
The real estate market will likely mirror the course of the pandemic.
You've probably heard the comparison to the Roaring 20s – the boom that kicked off when World War 1 and the Spanish Flu of 1918 were over and automobiles and telephones fueled the new economy.  Just the relief of seeing the coronavirus beginning to clear should cause more people to get out and about….but getting back to normal could mean less real estate frenzy.
Mortgage rates will reflect the improvement, and rise accordingly.
Don't expect rates to budge the moment he takes the oath of office, but a Biden administration could eventually impact the direction of mortgage rates.

"Expect tax rates to rise, the Fed to offset increasing inflation with higher rates, and the economy to slow," Guy Baker, founder of Wealth Teams Alliance, tells The Mortgage Reports.

And there's this, from Rick Sharga, executive vice president at RealtyTrac: "Biden has called for more government investment in affordable housing, which could be funded in part by proceeds from fees attached to home sales backed by government agencies like Fannie Mae, Freddie Mac, and the FHA."

Baker, Sharga and other experts polled by The Mortgage Reports in October predicted 30-year rates would rise to an average 3.51% in 2021 under a Biden administration.
When home buyers hear that rates are going up, they will be tempted to hit the brakes and wait until sellers start lowering their prices to compensate.  Think sellers will lower their prices? Me neither, and the market will probably stall out for months or years, much like it did after the Rocking 2013 Frenzy.
My guess is that we have six more months of frenzy in the bag.
But there will be enough other distractions that the super-hot market will fizzle out by July/August.
Or the first day that mortgage rates hit 3.50%, whichever comes first!
What do you think?