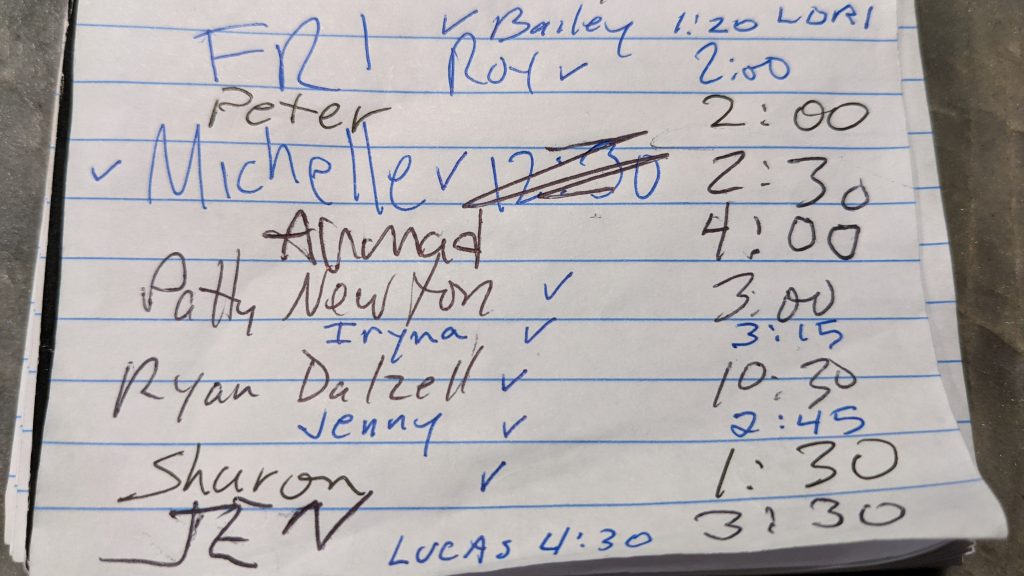 Friday Wrap-Up!
Thursday Showings: 5
Friday Showings: 11 (+one no-show)
Total Showings: 16 in first 1.5 days on market.
Two offers.
After the first offer, I suggested to the sellers that we raise the list price which I don't remember ever doing before – and remember plenty of times when I resisted such an idea. We bumped the list price by $20,000 to $1,399,000 knowing we had a good offer higher than that already. It was intended to give second notice on the hotsheets that this might be worth a look, so I added my update for extra transparency:

It may have worked – I have nine more showings tomorrow, making a total of 25 showings in the first 2.5 days on market.  The demand for these newer neighborhoods makes you think we could be selling 2x or 3x the number of homes if there were just more to sell!