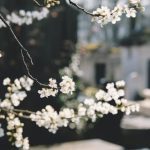 Question: Our house was titled "joint tenant with right of survivorship" after my husband inherited the property in 1998. We were not married at the time. However we legally married in 2013. Will one of us get the step-up in tax basis when the other passes, or do we have to re-title the house some way? We also want to avoid probate. We live in California.
Answer: As you know, California is one of the community property states that allows both halves of a property to get a step-up in tax basis when one spouse dies. This double step-up can be a huge tax saver, since none of the appreciation that happened before the death is taxed. Other community property states include Arizona, Idaho, Louisiana, Nevada, New Mexico, Texas, Washington, and Wisconsin. In Alaska, spouses can sign an agreement to make specific assets community property.
In other, common law states, only half of the property gets the step-up to a new tax basis when one spouse dies. The other half retains its original tax basis.
Although assets acquired during a marriage are generally considered community property regardless of how they're titled, in your case the property was acquired before marriage.
The current title of joint tenants with right of survivorship would avoid probate but it would not achieve full step-up in basis when the first spouse dies, said Mark Luscombe, principal analyst for tax research firm Wolters Kluwer.
So you'd be smart to get the property retitled as "community property with right of survivorship," which allows you to avoid probate and get the double step-up after the first death. California allows this "best of both worlds" option, as do Alaska, Arizona, Idaho, Nevada and Wisconsin, have this option. In other community property states, you'd have to choose between probate avoidance and getting the full step-up.
More here:
https://asklizweston.com/qa-a-look-at-property-title/
If you're not sure about how you filed, email me and I'll send you a copy of your grant deed:
klingerealty@gmail.com
~~~~~~~~~~~~~~~~~~~~~~~~~~~~~~~~