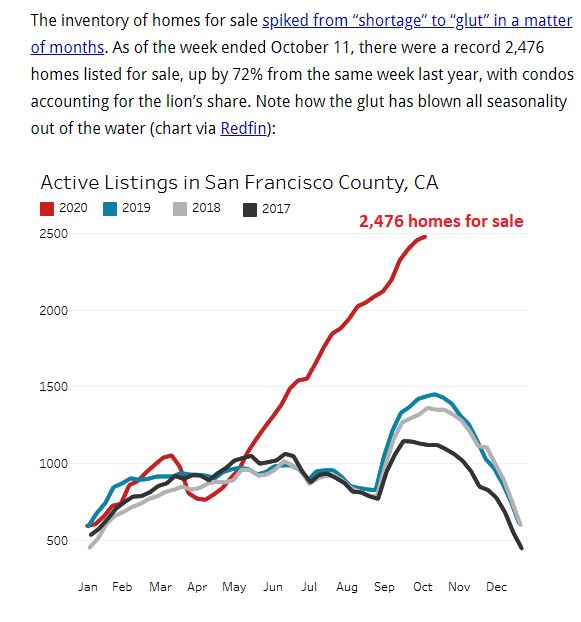 In the graph above, the conditions were glutty through July, but now I think we can call it a full-blown panic in SF County. They only had 1,000 homes for sale in May, and their fourth-quarter history already looks very strange. You can bet that buyers are slamming on the brakes!
Any glut-like conditions are easy to identify – as soon as active listings start stacking up, then either prices are too high or we're running out of buyers.
Thankfully, our NSDCC graphs look the opposite of this one so we're in good shape, for now.
Read full article here:
https://wolfstreet.com/2020/10/23/housing-market-goes-nuts-everyone-sees-it-but-it-cant-last/