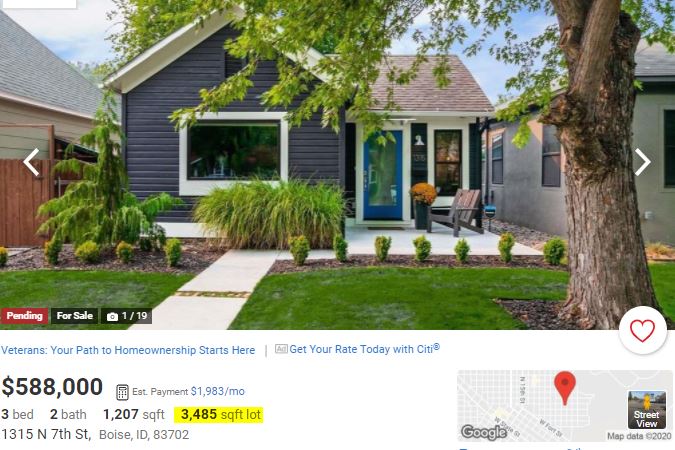 Are you thinking of a move out of California?
Cashing in your home-equity lottery ticket and escape the tract homes of SoCal?  Move to a quieter, more laid-back area and get yourself a smaller yet comfortable home with an ADU on some land, all for $300,000 to $400,000 and bank the rest to live on?
You may want to get going.
Long-time reader Susie is a former Californian who has lived in Boise, Idaho for 10+ years and has watched it grow tremendously. She sent in this latest listing as an example of what people can expect:
I called this one earlier today! Saw it as brand-new listing 4 hours ago. Never heard of $487/sf for the upscale North End but here's a cute remodel. Now more will follow! Notice small sq. footage and tiny lot. So many folks want to live near Hyde Park (restaurants) and the park. See agent remarks. Yep, signed $800/mo lease in back for ADU.
TEN HOURS and it goes pending!
Take a look at the ADU thing in the backyard too: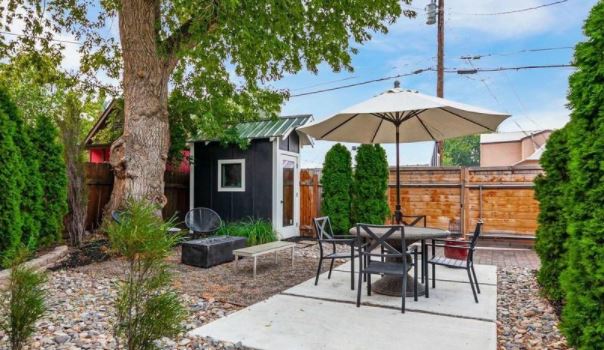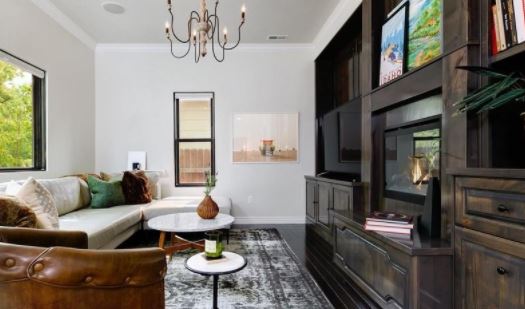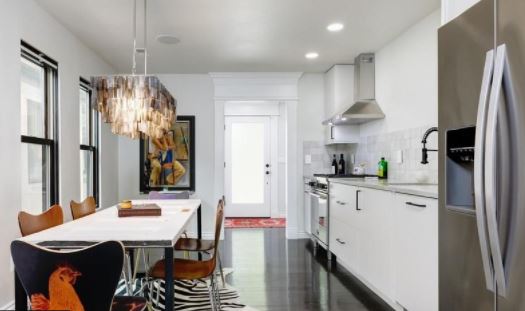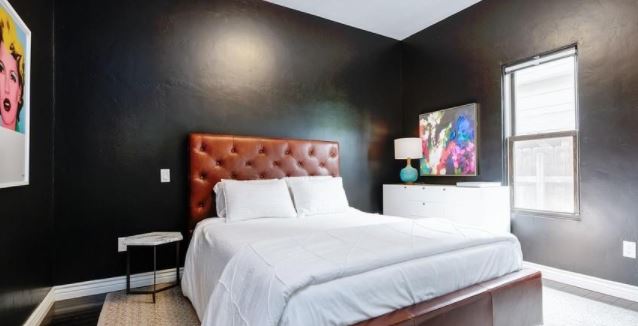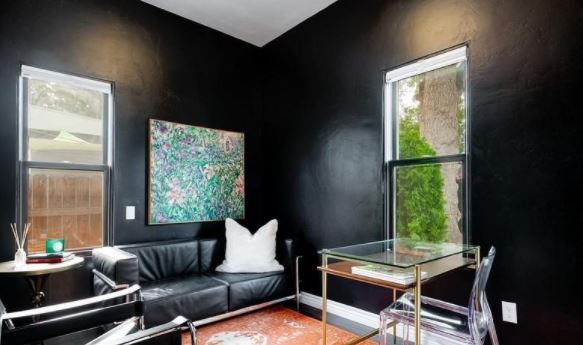 Link to listing with photos
Susie – how is the anti-Californian sentiment?
A guy who just moved to Oregon from here grew a full beard to help with the assimilation.