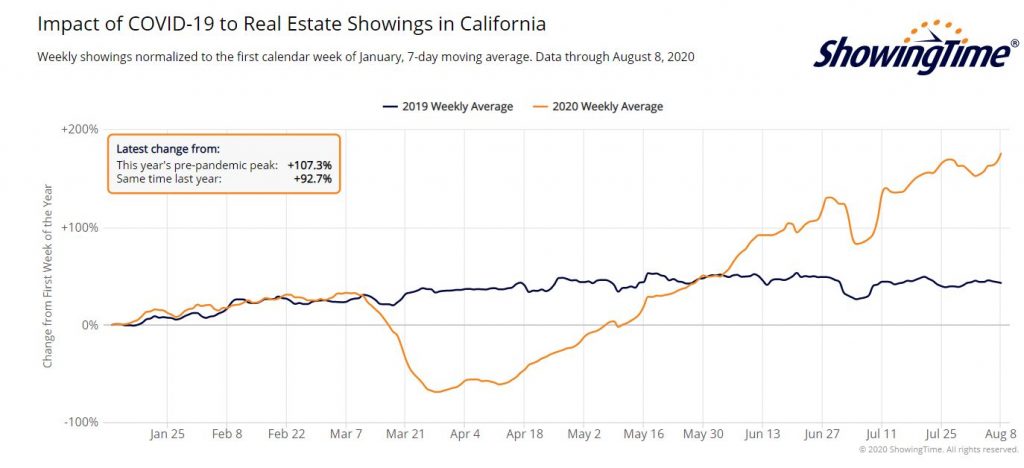 Not only are there 92.7% more showings this year than on 2019, but this has to be the most people looking at homes for sale in the history of California!
Has there been a surge of new inventory lately?
Locally, the number of new listings has been normal:
NSDCC New Listings Between June 1 and July 31:
2017: 856
2018: 925
2019: 903
2020: 918
There are just more people looking than ever, and it's translating into sales.
Our July count of NSDCC closed sales is up to 347, which is 23% higher than in July, 2019.