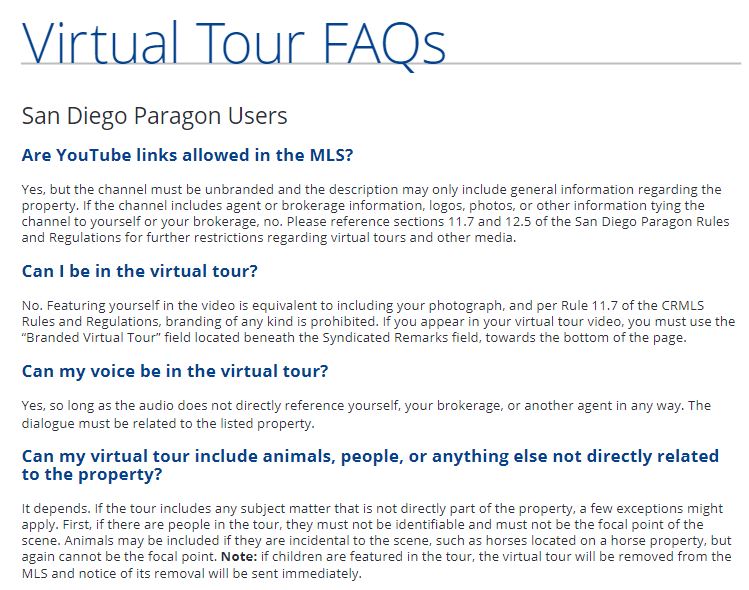 One of the most insane MLS rules prevents agents from including videos in the remarks.  The MLS police is afraid that agents will slip in their contact information, and buyers will rush to purchase direct from the listing agent – but they can do that anyway.  How hard is it to find a listing agent's phone number in 2020?
Our MLS is temporarily allowing virtual tours and virtual open houses, but let's hope it will be a permanent change.  The real estate world is well on the way to eliminating the buyer-agents that provide no value, and those that give good advice don't have to worry about losing a client to a video message.
In addition, allowing video tours in the remarks would cause more agents to do them!