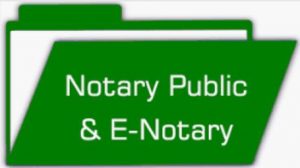 E-notary companies are out there….can we close a sale with one now?
There still needs to be at least one personal interaction with a stranger to be able to finance the purchase of a house in San Diego County, says the boss at First American Title today:
Good morning – sorry, the county recorders are still not accepting a document notarized remotely. The county still requires wet signatures and original notary seal.
Cash buyers wouldn't need a signature notarized if purchasing as individuals, and not in a trust.