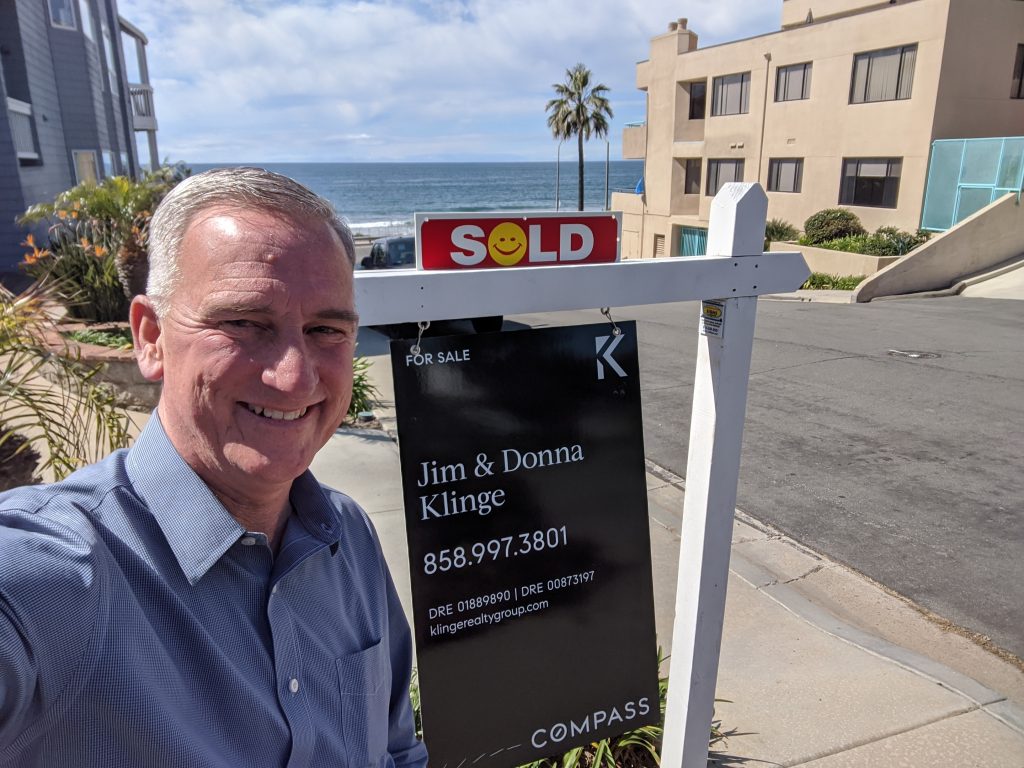 What do you do when you receive a full-price cash offer with a noon deadline on Saturday morning?
You take the deal and cancel the open houses.
Consider the evidence:
I'm watching the lockbox notifications and the agent had been there three times.
Twice I spoke on the phone with her, and also bumped into her at the property too.
The agent is known to be a competent, trustworthy high-producing agent in north county.
The buyers flew here yesterday from out-of-state just to see this property.
There might be two in the bush.
Solid buyers working with great agents know that they should move fast if they see a hot new listing.  But there's more to it than just moving quickly – anybody can do that.
Buyers need to know the comps, and feel comfortable about the values.  They need to review the data again under duress, knowing they have a specific property they are trying to evaluate. Then their agent needs to be crafty and know how to present a case that makes it irresistible for the sellers to sign.
That's why you want to Get Good Help.
Good agents want to work with other good agents who they can count on.
Sure, I was drooling at the idea of my open-house extravaganza at the beach all weekend.  I probably would have had 100+ people attend each day.  Why not do the open houses anyway?  Because I don't want to buyers thinking I'm shopping their deal, plus I'll always remember doing open house after accepting an offer that morning, and a potential buyer making the point that pretending to have a property for sale only to squash the possibility of buying it once he got inside was disingenuous and unethical in his mind.
Besides, with the stock market bouncing around like a yo-yo and a pandemic threatening our very existence, are you going to take the chance of blowing this deal for the two in the bush who might pay a little over list?  Risk it all for an extra what, $25,000? $50,000?
No way, not when you have a bird in the hand.