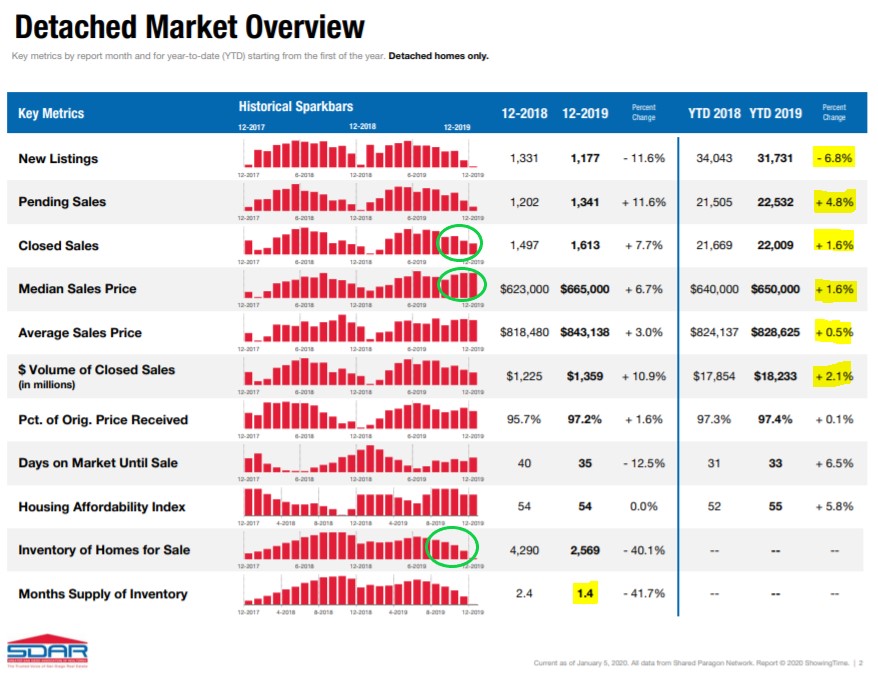 Thanks Jakob for sending in this chart from SDAR, one of the competing realtor associations in San Diego.
You can see that we ended 2019 with a bang…at least compared to the end of 2018 which suffered from mortgage rates in the high-4s.
It's amazing that we had less inventory in 2019, but more sales!