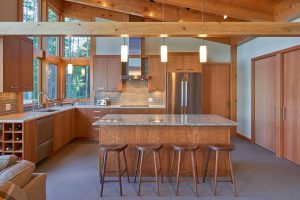 From the WSJ – thanks Sergio:
As a top Hollywood talent agent for over 40 years, Deborah Miller Lakoff represented big names like William Devane, Ned Beatty, Bob Uecker and Julio Iglesias. For proof, one could just look in her garage.
"There was a massive collection of stuff" stored there, says Fred Meyer, who is Ms. Miller Lakoff's nephew. In addition to autographed memorabilia and keepsakes, there was furniture, books, records, clothes, family heirlooms, photos and formal dinnerware.
Last year, Ms. Miller Lakoff decided to move from her 2,300-square-foot home in Marina del Rey, Calif., to the 4,000-square-foot house in San Diego where her husband, Sanford Lakoff, lives. (Theirs had been a long-distance marriage for 10 years.) In the next few months, the couple plans to downsize again and move into a roughly 2,000-square-foot apartment in a retirement community. But before any of that could happen Ms. Miller Lakoff had to get rid of a lifetime of accumulated things and sell the house where she had lived for 35 years.
The first hurdle was to decide what items would make the trip to San Diego. Ms. Miller Lakoff and Mr. Meyer, her nephew, worked on that task together. "You need someone who can persuade you to get rid of a lot of stuff. Fred was that person," Ms. Miller Lakoff says. She resold some of her clothes, record albums and books to second-hand shops, and donated much of her furniture to two young families that had just bought a home. Mr. Meyer digitized photographs and distributed many of his aunt's heirlooms and keepsakes among family members. "Everybody was thrilled to see this stuff," he says.
The second—and bigger—challenge was deciding what to do with everything else. For this, she called in reinforcements, hiring Greg Gunderson, president and owner of Gentle Transitions, a Manhattan Beach, Calif., company that specializes in helping people downsize and move.
Mr. Gunderson called in a number of dealers and collectors who purchased some of the high-value items, with all of the proceeds going to Ms. Miller Lakoff. Finally, Mr. Gunderson's team also packed up everything and did a final "clean out" of the house so it would be ready for the next owner. The whole process took between 2½ and three months and cost $2,300, says Mr. Gunderson. He charges $75 an hour, adding that a typical move to a one- or two-bedroom apartment in a retirement community ranges from $3,000 to $6,000.
The daunting task of downsizing has led to an array of companies and services that promise to make the process easier. Much of the focus is on getting rid of things and coordinating the move. But the real service is persuading people to "let go" of items they've held on to for decades.
"There are ways to honor the memory of something without having the physical piece in front of you," says Mary Kay Buysse, executive director of the National Association of Senior Move Managers, a trade organization with about 1,000 member companies.
When helping their 89-year-old mother downsize in Greenwich, Conn., David Borie and his sister, Mary Zara, turned to a Darien company called The Settler. Their mother, a retired artist and interior designer, had chosen the move-management company to help her deal with the contents of her 6,000-square-foot house and coordinate her relocation into a 2,000-square-foot apartment in a Stamford, Conn., retirement community. The company put color-coded stickers on items to designate their status—if they were going to be moved to the new apartment, given to a family member, sold, donated or thrown away.
Before any artwork was removed, Mr. Borie made giclée reproductions (high-quality prints made with an ink jet printer) of some of the pieces their mother had painted, along with a lesser-known portrait of George Washington by Gilbert Stuart. (Washington is a Borie family ancestor, a seventh great uncle.) He and his other three siblings each received the reproductions and also had the option to get a giclée print of a painting by another ancestor, Adolphe Borie.
The four siblings supported The Settler's objectives, but to minimize any quibbles, the company listed all of their mother's possessions on a spreadsheet and let the children rank them from 1 to 75. The Settler's staffers used a draft system to ensure that items were distributed fairly.
"Nobody got everything they wanted, but we each got some things. And nobody felt someone else got the advantage," Mr. Borie says. He declined to divulge what the The Settler was paid, but owner Pinny Randall says her company's services typically range from $10,000 to $15,000.
There were some emotional moments throughout the process. Mr. Borie and his sister worked hard to ensure that their mother was comfortable with downsizing.
His recommendation: Start the process early, when things are less likely to get muddled. And children should be sensitive to psychological struggles when a parent is asked to let go of a lifetime of memories and leave a home they may have occupied for up to 50 years.
Still, once the job is done, many downsizers say they feel a sense of liberation and relief. "Cleaning your shelves and getting rid of things is just a wonderful thing to do," says Sheri Koones, author of the recently published "Downsize: Living Large in a Small House." Three years ago, Ms. Koones downsized from a 6,800-square-foot home in Greenwich, Conn., to a 1,700-square-foot home there and got rid of 90% of what she owned.
Link to WSJ article