With prices so high now, everyone knows that it's smart to fully upgrade your house before selling – at least when possible.  But not many sellers do, so buyers get as close as they can and then deal with the rest.  My general rule-of-thumb still applies – expect to spend another $25,000 to $50,000 for upgrading any house you buy!
We are happy to assist our buyers with those upgrades too!
Here are photos of a newer but normal tract house that our buyer thought needed some pizzazz, so Donna coordinated the work before our buyer moved to town.
The TV was on a large, barren wall, and adding an electric fireplace gave it a traditional feel.  But instead of installing it flush, let's build it out to add some dimension: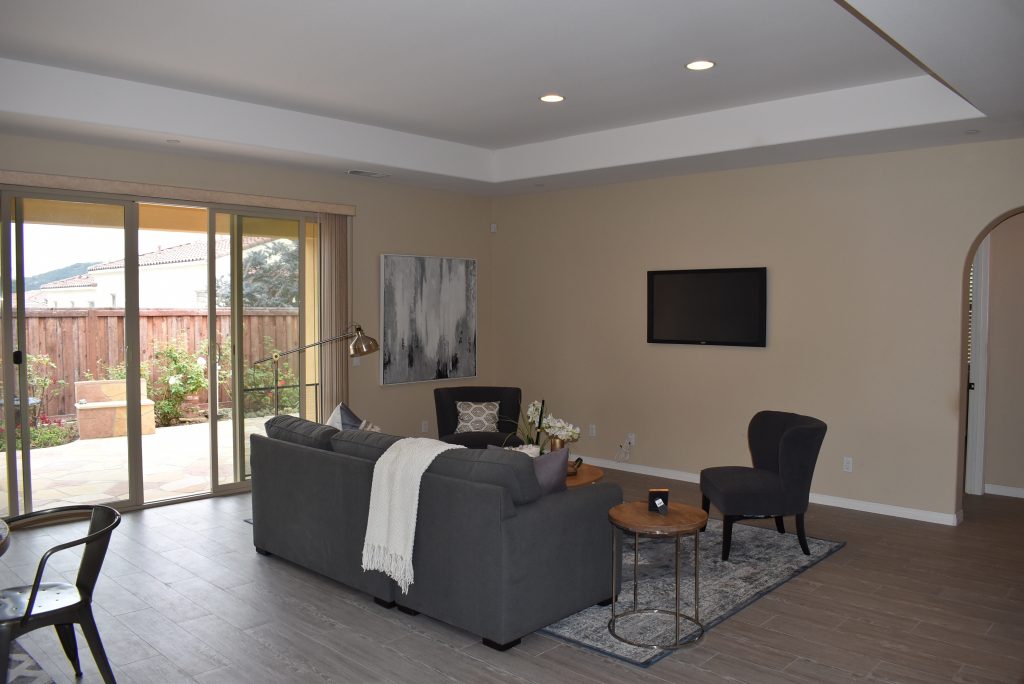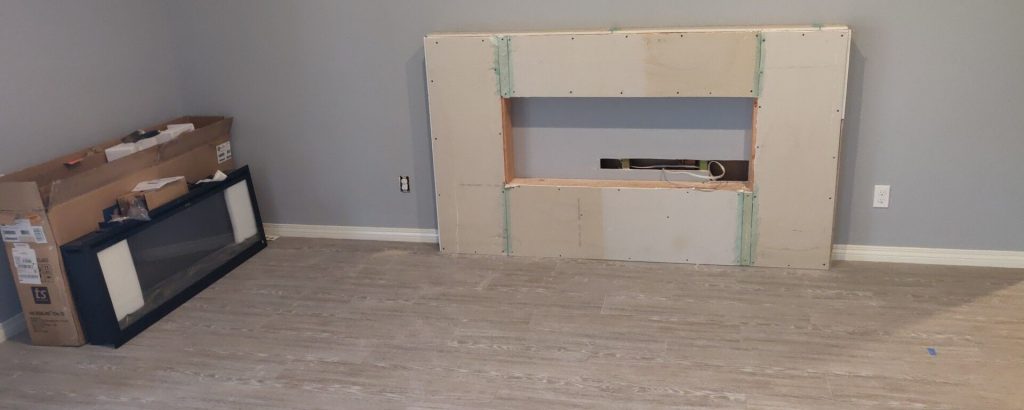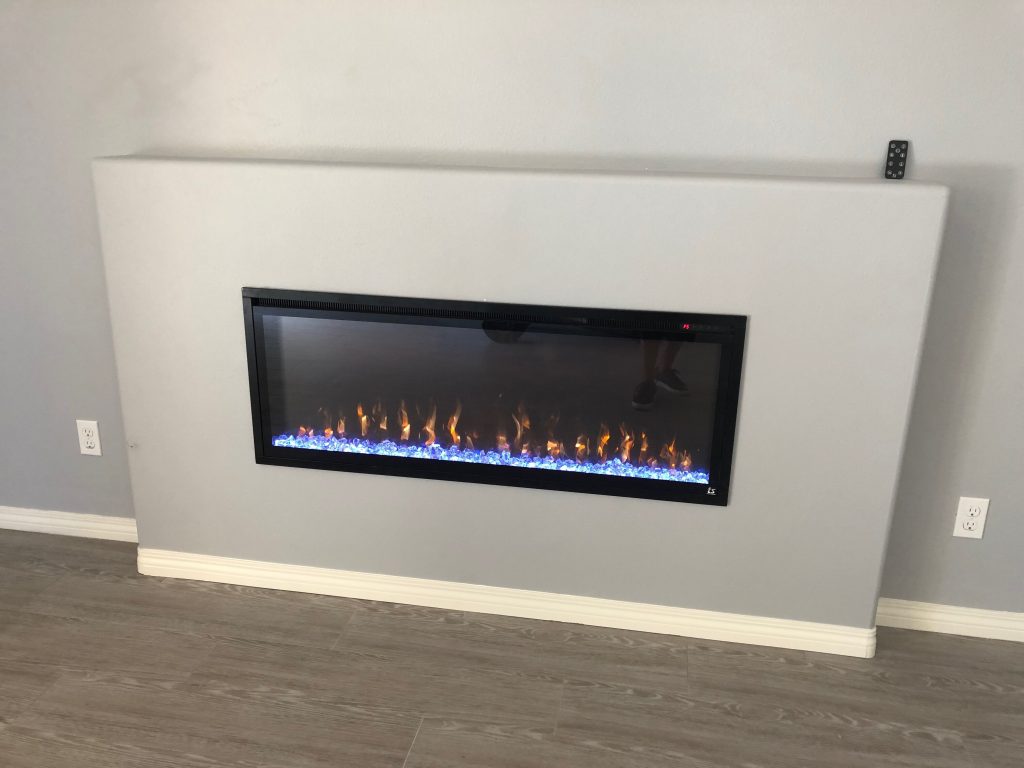 This electric appliance kicks out steady heat and has 50+ color combinations!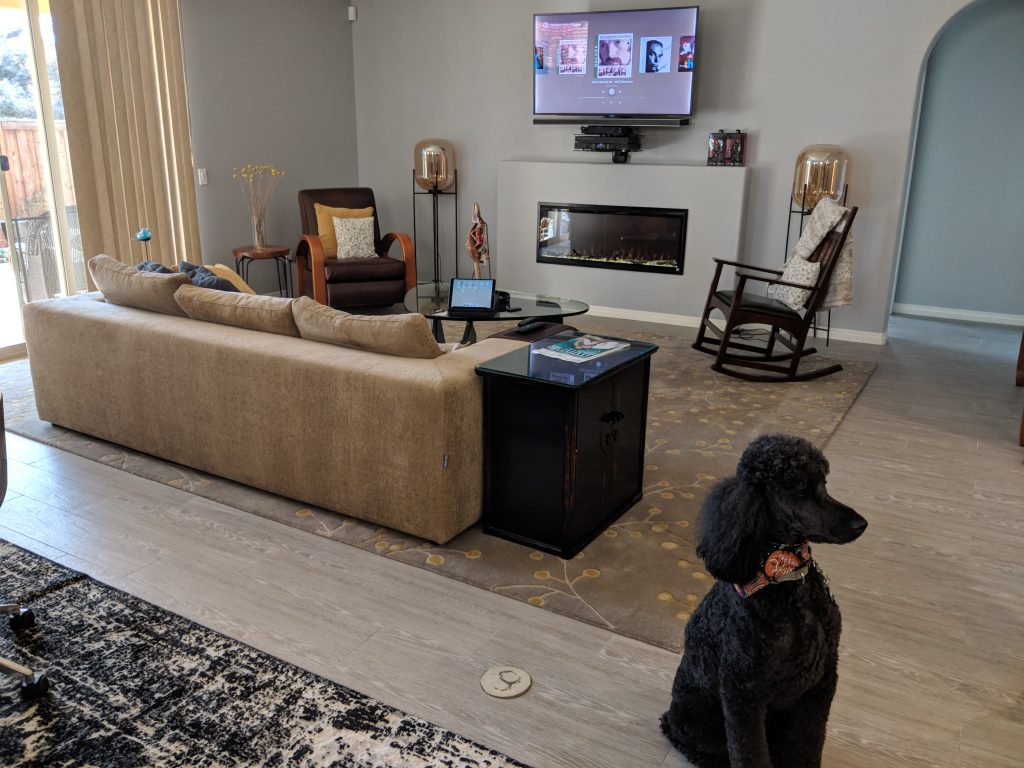 The kitchen had an off-white antique finish to the cabinets, which looks dirty after a few years. Let's paint those light gray, change the cabinet pulls, add some modern stools, class up those pendant lights, and install a built-in fridge too: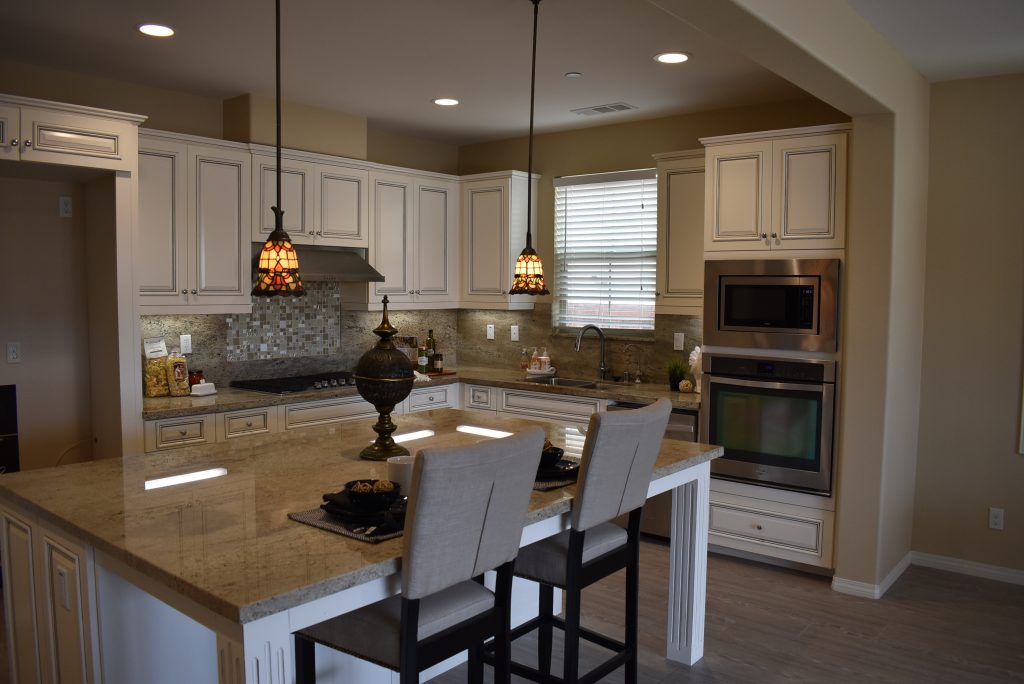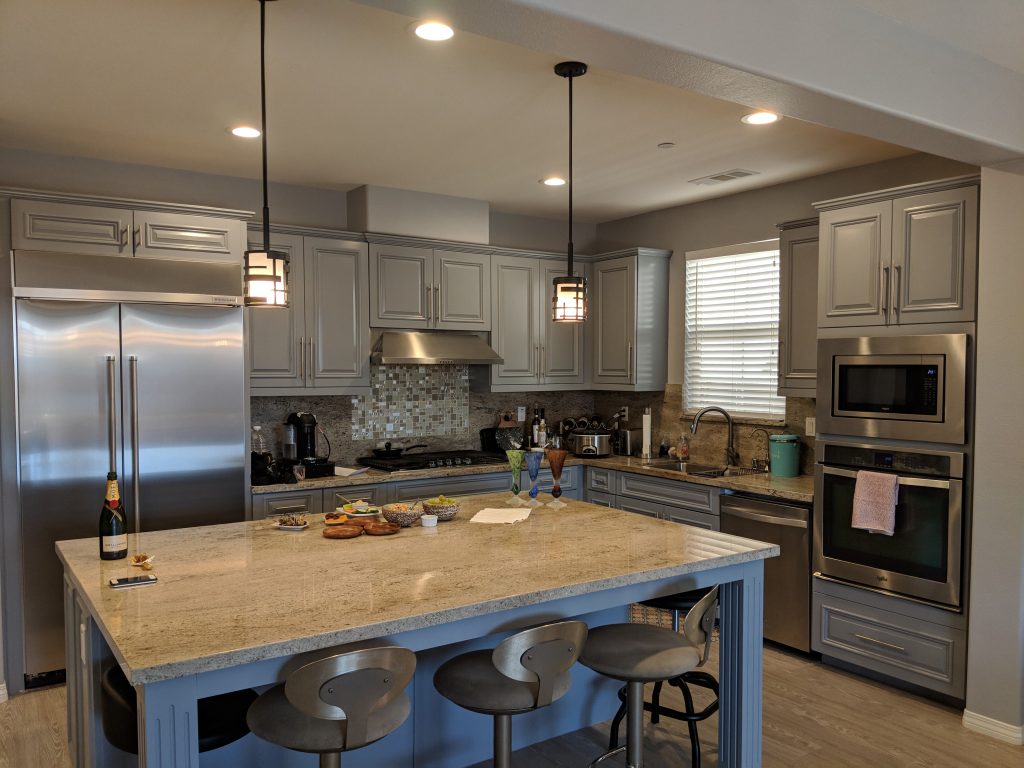 The master bathroom was base grade: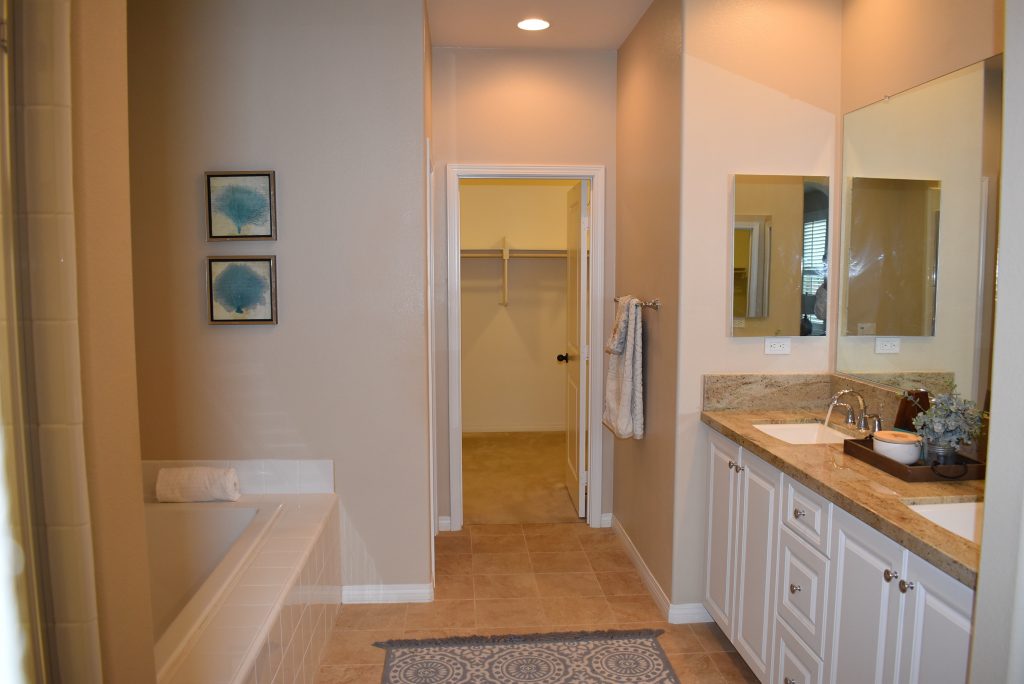 Let's ditch the basic wall mirror/medicine cabinet and combo them up instead – with lighting!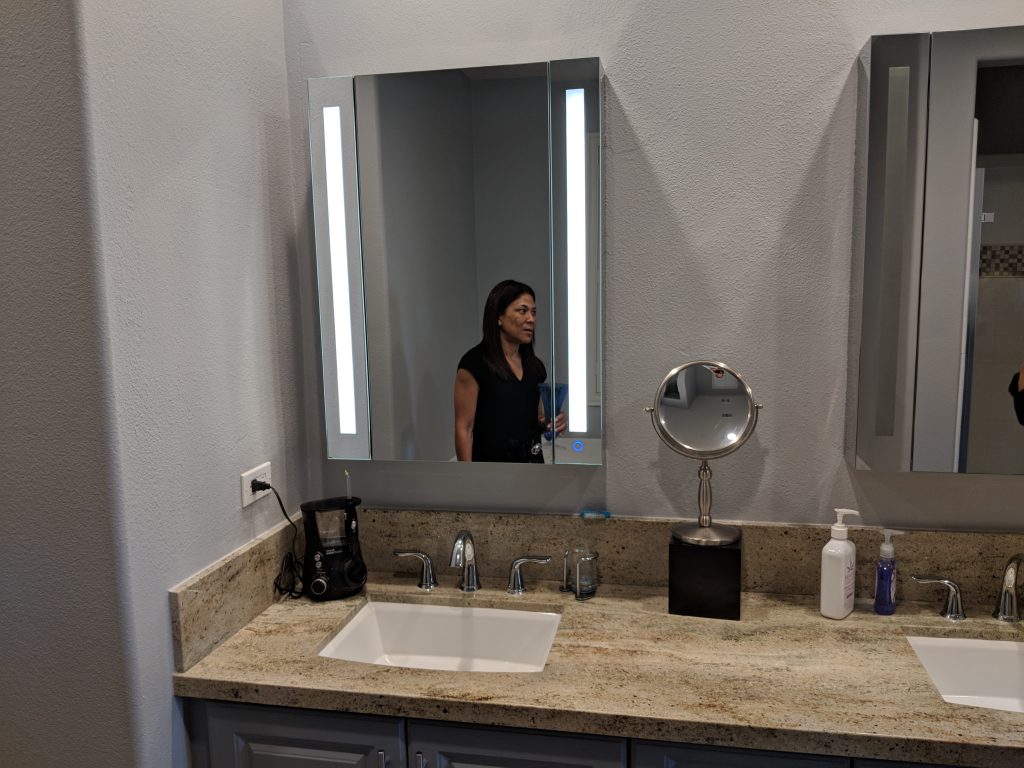 How about this new closet by Top Shelf Pull Outs for about $6,500!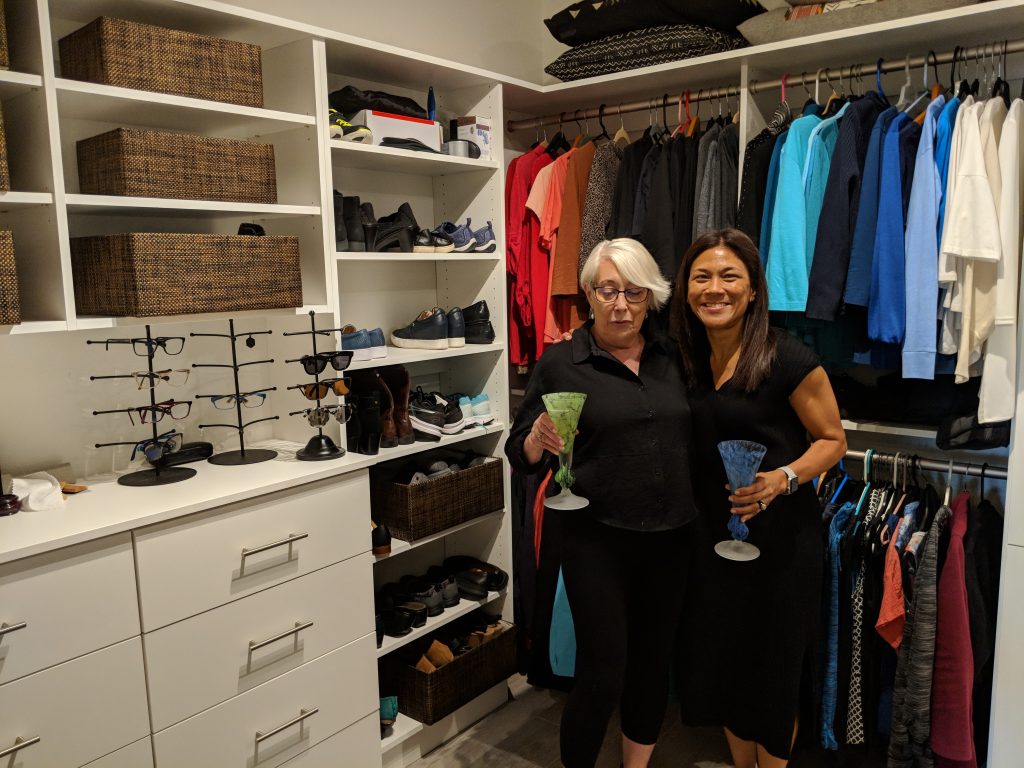 Note to self – always take two photos in case someone has their eyes closed!