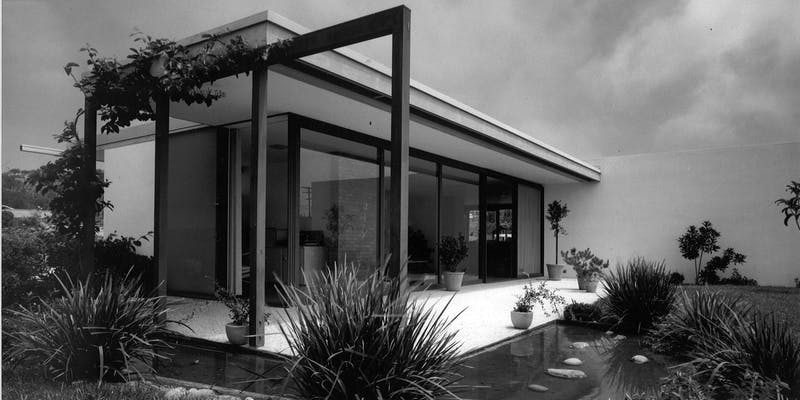 Architectural photographer Julius Shulman (1910 – 2009) shot over 200 projects in San Diego.
His clients were architects, publishers, construction companies, and developers, and included notable San Diego architects Lloyd Ruocco, Sim Bruce Richards, Henry Hester, and Frederick Liebhardt. Shulman's work, spanning seven decades, documented the region's evolving 20th century architectural landscape, and he played an instrumental role in sharing California's unique post-War modernism with a wide audience.
This exhibition presents selected photographs from Julius Shulman's projects in La Jolla, represented in both vintage and contemporary prints, and ephemera that contextualize this historically significant work.
Date And Time
Fri, September 27, 2019
5:00 PM – 7:00 PM PDT
Location
La Jolla Historical Society
780 Prospect Street
La Jolla , CA 92037
Free Show – Register Here