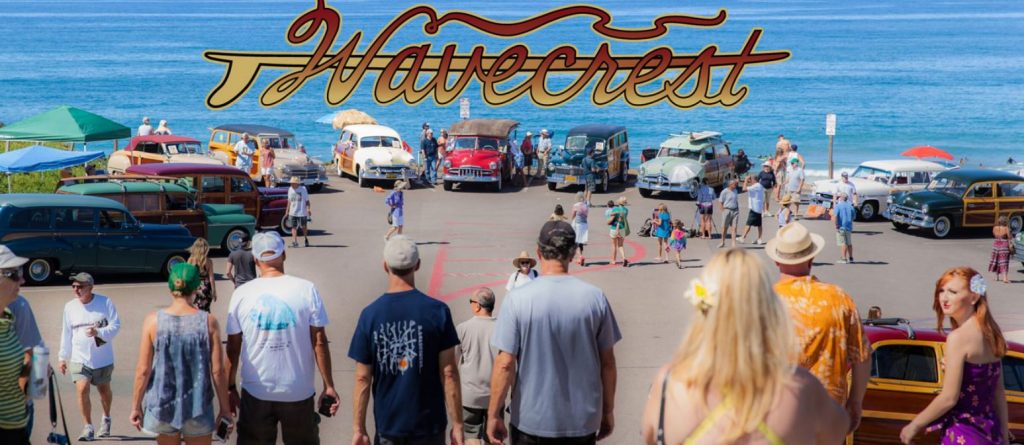 The largest wooden-bodied car show in the country is underway! Hat tip Nancy.
This is it …… Wavecrest, the granddaddy of all woodie meets.
At Moonlight Beach at the end of Encinitas Blvd in Encinitas, CA you will experience the longest running and largest gathering of woodies in the world. Woodies begin arriving in the wee hours and by 8:00 am there are around 300 woodies of every size, shape, description on display. Throughout the day there is Hawaiian and surf music performed live, along with fabulous raffle prizes and awards for the best of the best. Wavecrest merchandise and food will be available at the event.
Friday Sept 20 Sundowner at Moonlight Beach 4:00p to 7:00p
Sat Sept 21 at Moonlight Beach 8:00a to 7:00p for Breakfast, Concerts, Sunset Dinner, Prizes and Auction.
Sunday Sept 22 8:00a Woodies Cruise Hwy 101, meet at Encinitas Civic Center.