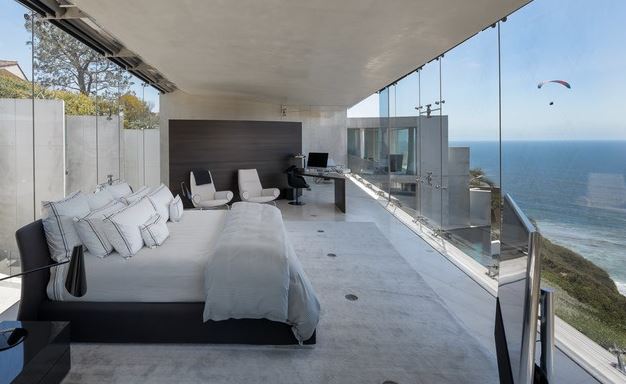 Josh came down from Beverly Hills to round-trip the Razor house, which had sold for $14,097,000 in 2011. It closed yesterday for $20,800,000.
The previous sale did have some hair on it:
Public documents show what the new owner paid is lower than liens on the home, which totaled about $22.7 million. Burns, who expressed interest in the home about seven months ago, initially offered more than $16 million but in October dropped it to $13.9 million. He won out with his new bid after negotiations that resulted in concessions from some of the lienholders.
Here's a sample of Burns' negotiating skills in an Oct. 20 letter addressing Leslie Gladstone, the trustee in the Cooksey bankruptcy case:
"This new offer is lower than my first offer because the lack of other qualified buyer offers over the last months of heavy advertising proved that my past offer was above the Fair Market Value of the property," he said.
Burns continued to say: "The First Mortgage Holder (Bank of America) will need to ultimately decide if it wishes to own this property, or if they would like to achieve their maximum recovery now and be free of the expense and liability of owning a property that has been the white elephant for four years."
A court record dated Dec. 7 shows Gladstone agreed with Burns' argument on the distressed home.
"This immediate relief is appropriate because Bank of America will foreclose on the Property if the sale does not close prior to December 31, 2011," said Jeffry A. Davis, attorney for Gladstone.
The property, the work of renowned San Diego architectural designer Wallace E. Cunningham, is unfinished and has never been occupied. The new owner plans to work with Cunningham to complete the design.
The seller did install a kitchen, and staged it nicely – and included the photo above which helped disclose a possible annoyance with the property/location – you get the paragliders flying by:
Here is the Visa commercial that featured the home: