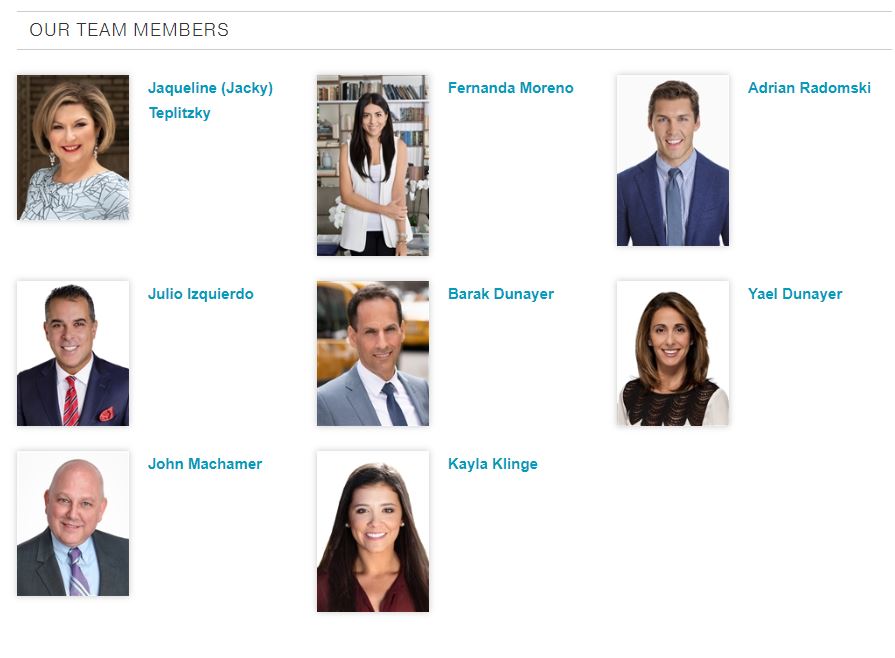 Kayla has joined the Jacky Teplitzky Team, one of the most successful realtor teams in the history of Manhattan real estate – and she couldn't be more excited! Her first week on the job was jam-packed with tours of their listings, and other training. Look out now, NYC!
https://thejackyteplitzkyteam.elliman.com/
The process began when Kayla was aggressively pursuing a deal on one of Jacky's listings, and partner Barak took notice and suggested Kayla should work for them. She did interview with two other teams – one at Compass and another Elliman team – but she felt Jacky's team was a perfect fit for her.
Jacky is known as a leader in the realtor community, and was featured as a panelist this week – an excerpt:
They're worried about the health of the economy and the state of politics, both local and national. And they're just as concerned about the rise of disruptors and third-party lead-generation companies. More than 100 people crammed into the lobby of the Elad Group's under-construction condo on West 43 Street to hear what top residential brokerage executives and agents had to say about it all.
The whiplash between reality and market predictions is leaving many people "starving for information," according to Shlomi Reuveni, founder of Reuveni Real Estate, who organized and moderated the event. "I have never seen a market like this," he said. "This is as surreal as it gets."
While the crowd sipped champagne and picked at a catered lunch, Brown Harris Stevens' CEO Bess Freedman, Warburg Realty's Frederick Peters and Modern Spaces' CEO Eric Benaim debated Donna Olshan, Nancy Packes, Compass' Kyle Blackmon and Douglas Elliman's Jacky Teplitzky swapped takes on the health of the market.
Teplitzky called it a "schizophrenic" market, saying that she's finding there's "no rhyme or reason" to what transacts. (She did underline a "surge" of buyers from Mexico and potentially Argentina as a bright spot for buyers with some urgency.)
Olshan noted that she believed that the elimination of the state and local tax deductions was "the tipping point."
Teplitzky disagreed. She attributed the slowdown in purchasing to the vast amount of product buyers can choose from, adding that "there is more off the market than on the market."
http://www.thenewsfunnel.com/real-estate-news/5d4c1f246fbb083573d1d8f2
At first they told Kayla that she probably wouldn't be doing an open house for three months, but her first week went so well that she is having an open house today!
Do you know of anyone who is thinking of moving into or out of Manhattan? Contact Kayla!