Let's keep improving a listing as we go along!
It became obvious at the open houses that people didn't feel the need to explore the backyard – they just looked out from the house to get their feel.  But the hedge in the middle blocked some of the view, and to fully appreciate the size of the backyard, you need to see past it.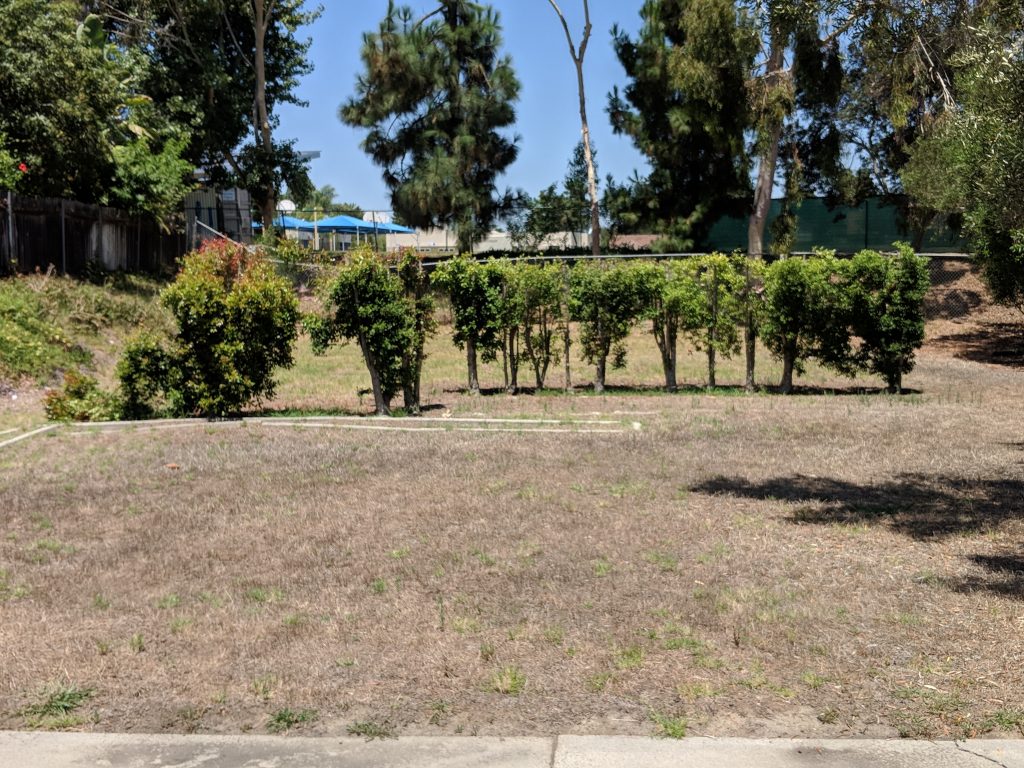 It's common that buyers are in a hurry and may not fully explore the potential, so let's help them with the vision of what's possible: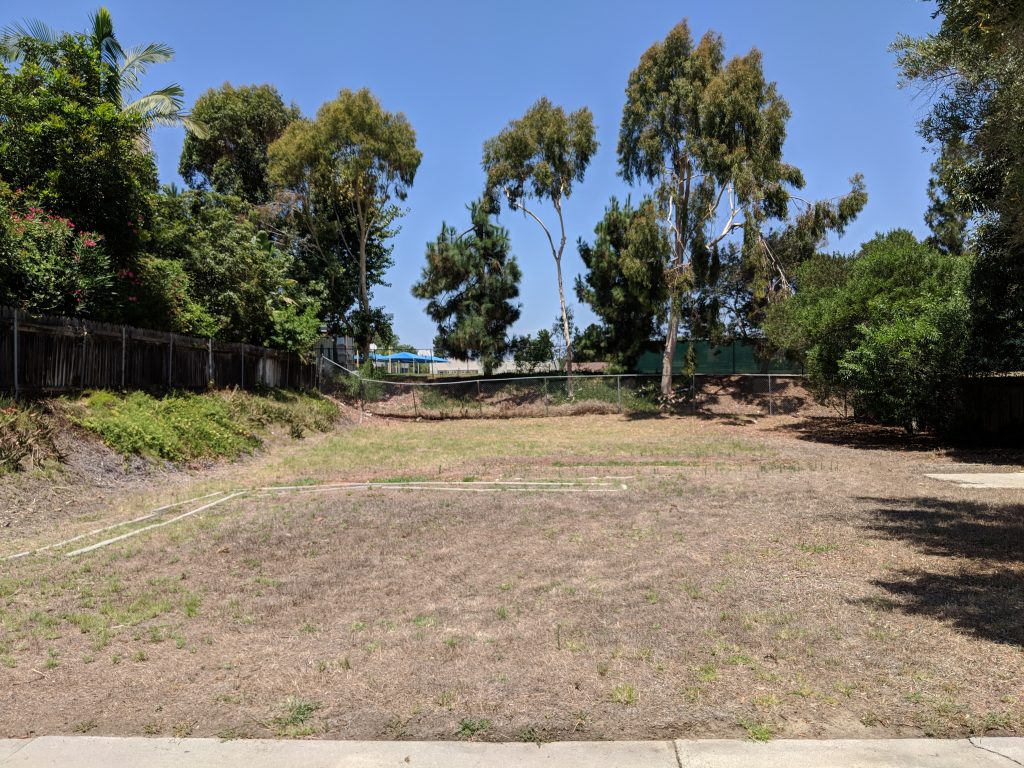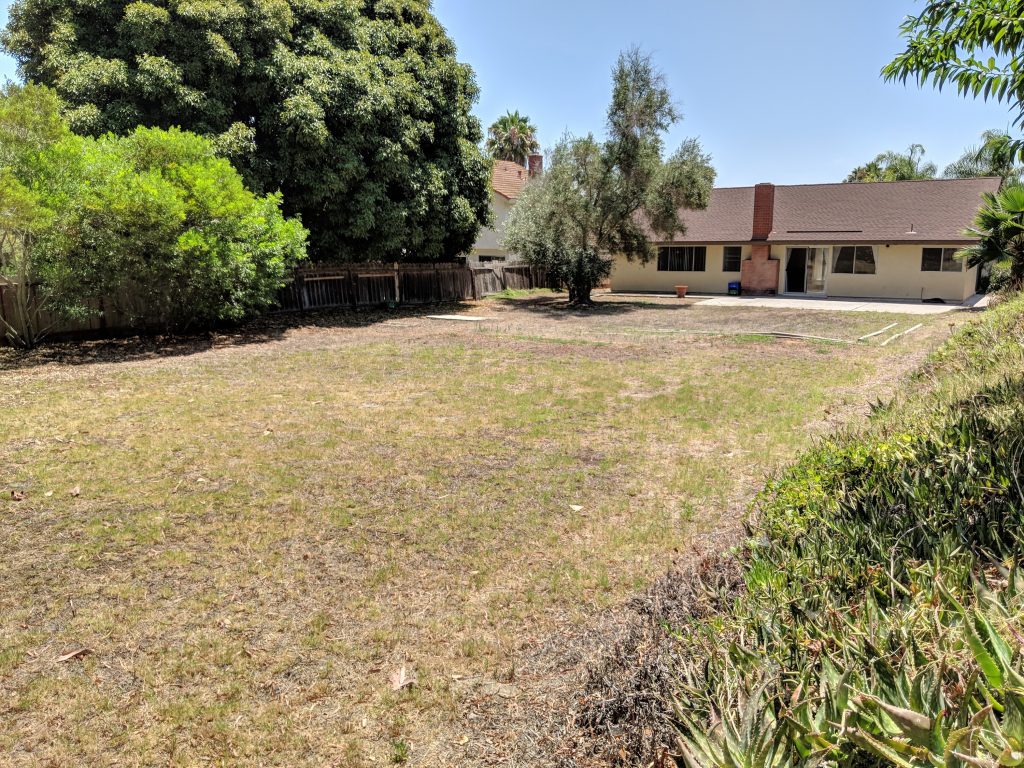 One of the main positives about this property is how suitable it is for adding a granny flat, and still have big yards for both.  Originally, we thought the hedge might help to differentiate the two possible locations, but if buyers aren't going to walk out for a look, let's make sure the extra-large yard is visible from the house!
The other concern is that buyers aren't used to seeing homes built in the 1970s.
These are literally the oldest houses in South Carlsbad, and $800,000 is the entry-level.  The 2019 median sales price within a half-mile of my listing is $1,072,500, so for those who want a larger, newer home with more upgrades (but smaller yard + HOA), they are certainly available – you just have to pay more.
Here's another example of the 1978 variety – and this is probably our main competition.  It has upgrades, but the fancy stuff doesn't change the floor plan and the yard is almost 5,000sf smaller:
Entry level means sacrifices, and the temporary inconveniences at my listing can all be fixed with money!