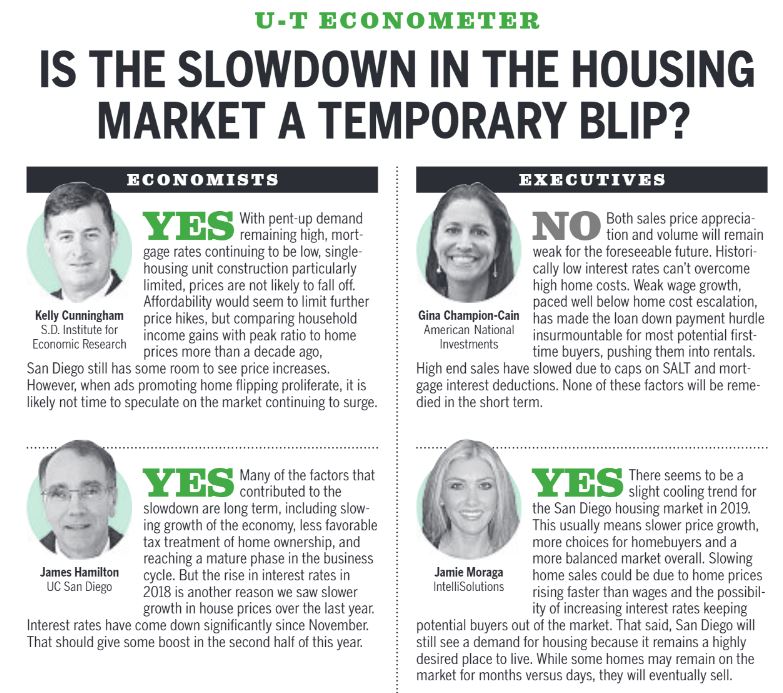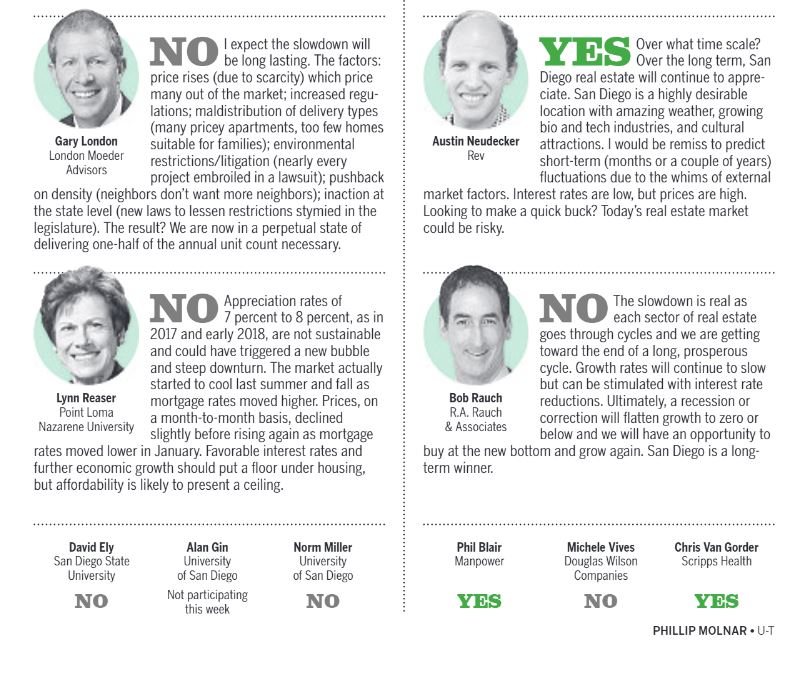 This collection of opinions has more reach – and more influence – than those of any part-time blogger.  Thankfully, these experts are split on whether the alleged slowdown is temporary, so readers will just be on their merry way in hopes that it will all work out.
It's what happens when the ivory-tower group chimes in – they attempt to apply the vague old theories to what is happening today, but we don't know if their principles are still valid.
Gina is the only one who mentioned a specific data point, so let's put the actual number on it:
First-half sales of detached-homes in San Diego County between $1,000,000 and $2,000,000 were nearly identical year-over-year (1,551 in 2018, and 1,546 in 2019), while sales over $2,000,000 dropped 10% YoY.
Gary probably has the best take on it above, and his day-to-day focus is advising builders.
My thought:
We have a low supply of quality homes mixed with a very affluent demand which is causing every aspect of selling homes via the MLS to be under attack.  Rather than championing (and improving) the traditional system of selling homes, the industry is going to allow off-market sales, ibuyers, commission lawsuits, and Wall Street to sway the outcome.
It will take away some of the free-market influence, which could keep us at an artificially-inflated plateau.
But then again, I'll stick with what Yogi Berra said,
"It's tough to make predictions, especially about the future."
Link to UT Article