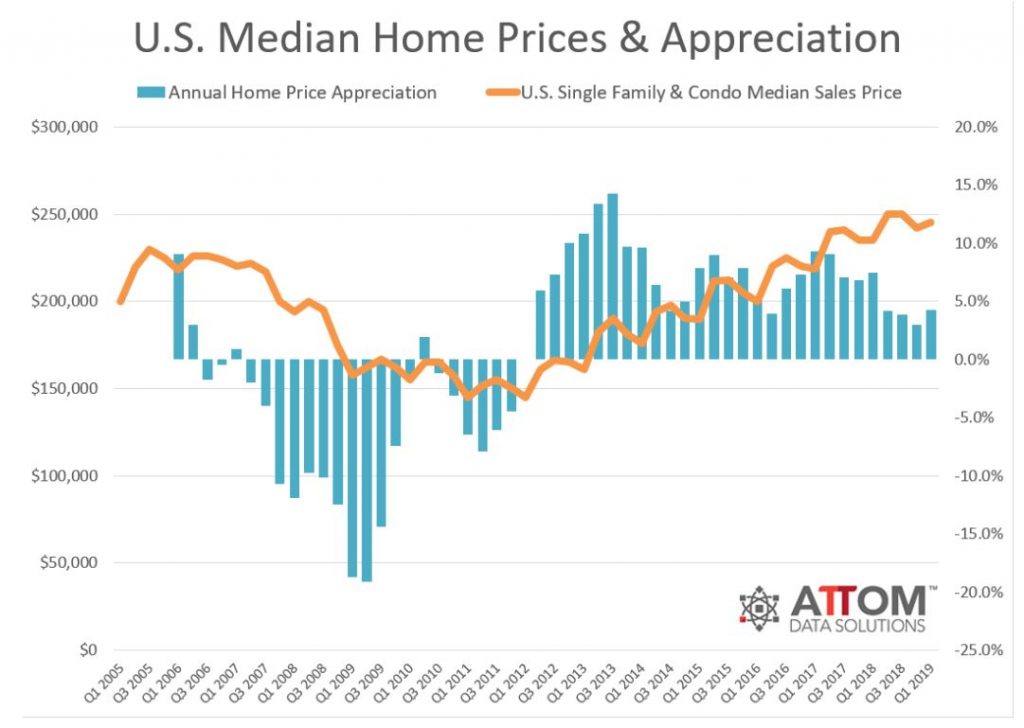 One of the more vocal doomers is at it again. 
Here's a link to an article from 2014 when he thought the sky was falling:
https://www.marketwatch.com/story/this-house-market-is-falling-apart-2014-08-26
Today's version – an excerpt:
There are growing signs that U.S. home prices are no longer rising. If this is indeed the case, now is the time for sellers or prospective sellers to take a good look at the state of housing markets around the country.  To make smart decisions, home sellers as well as buyers need to find out whether home price gains are simply slowing or whether housing markets are actually topping out.
An excellent publication,U.S. Home Sales Report, published by real-estate data firm Attom Data Solutions, gives a detailed look at conditions in major U.S. housing markets. This quarterly report provides data on the actual gross profit that sellers pocketed in 124 housing markets nationwide.  It tracks every home sold in that metro and compares the price to what the seller previously paid for the house. An average is then taken for all the homes sold in that quarter. The result is the average gross profit in each metro before commissions are deducted.
https://www.marketwatch.com/story/5-signs-that-home-prices-could-be-rolling-over-again-2019-06-17