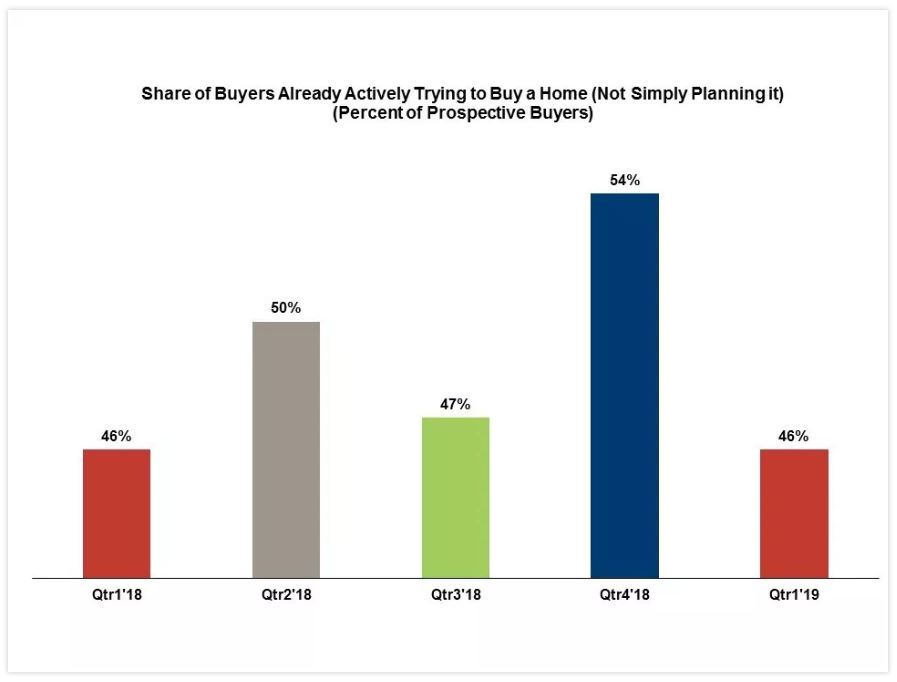 Buyers are engaged – it looks like about 6% of adults are looking for a home, which is the same as last year. Glad to see the seniors on the move too:
Many people start thinking about a home purchase well in advance of actually engaging in the process of finding a home. In a national poll in the first quarter of 2019, 13% of adults reported planning a home purchase within the next year.  Of those prospective buyers, 46% are already actively involved in trying to find a home to buy.  The latter finding is not different from a year earlier, when 17% of poll participants were planning a home purchase and 46% of them were actively engaged in the search process.
Senior (56%) and Millennial (50%) buyers are the most likely to have moved beyond just planning to actually start the search process, compared to 41% of Boomers. Geographically, 53% of prospective buyers in the Northeast are actively engaged, compared to 42% in the Midwest.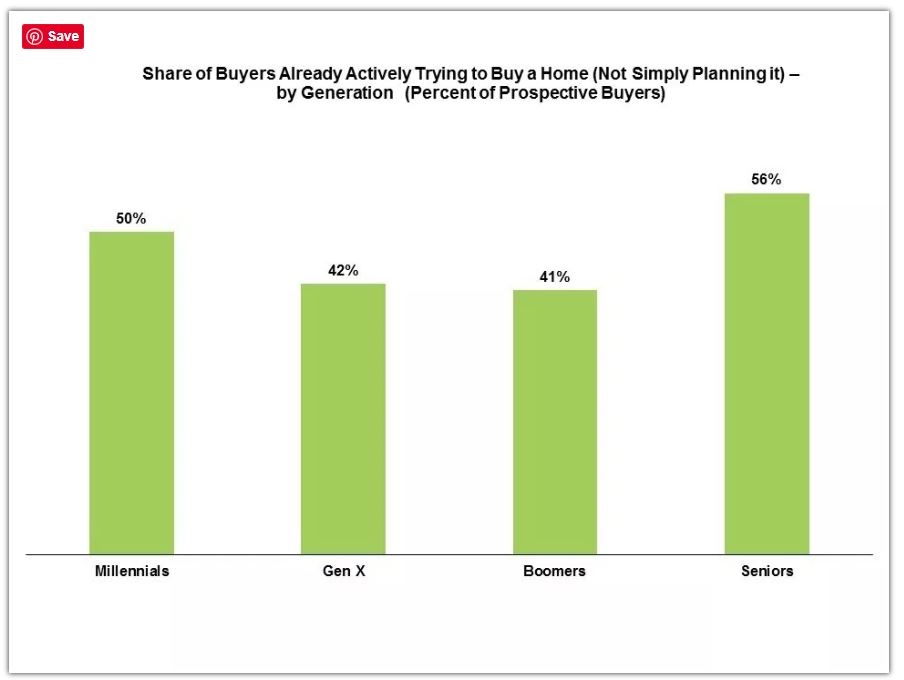 Link to Article