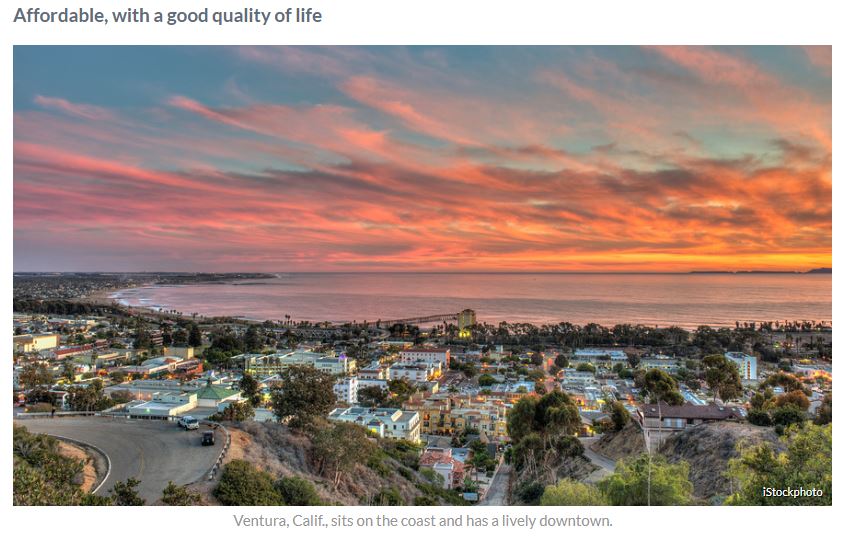 Rob Dawg's neighborhood!  Hat tip to Eddie89 for sending this in:
Surf, sun and year-round moderate temperatures can sometimes come at a cost.
With a reputation as one of the most expensive states in the U.S., California (thankfully) still has some economically sound places to reside – if you know where to look.
Just to be clear: We didn't just create this list based solely on the cheapest places to live. The cost of living was part of our methodology, but so was the quality of life, as well as the key components of transportation, housing, food and utilities.
Here are the 5 most affordable cities in California:
Oxnard
Ventura
Simi Valley
Vacaville
Camarillo
1. Oxnard
About an hour north of Los Angeles, Oxnard offers beachfront living at an affordable price.
The median household income here is $62,349 with median home value settling at $332,600, which is actually a great deal for California real estate.
Golf, winery visits and strolls on Mandalay Beach are all part of living in Oxnard.
With fertile agricultural land surrounding the city, many crops grow in the region. But Oxnard is most famous for its strawberries, with the popular California Strawberry Festival held here each year.
The city has the nickname of the "Gateway to the Channel Islands," a nearby national park and marine sanctuary.
Link to Full Article