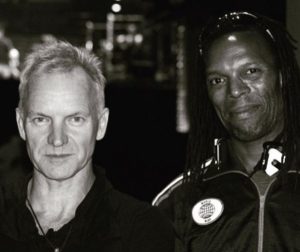 Those of us who were a punk/new wave/ska fans in the early 1980s loved how the English Beat brought everyone together.
This is Sting's statement:
The mid seventies was one of the most influential periods in the history of British pop music. The merging of Caribbean rhythms and the tropes of the immigrant West Indian experience alongside young white bands struggling to find an identity in Thatcher's disunited kingdom produced what would become the second wave of British dominance in popular music across the world.
My friend Roger, as a founding member of the English Beat was at the centre of this febrile and explosive clash of cultures, uniquely placed to document the excitement of those times, the heady joy of success, the political turmoil, the inherent racism at all levels of our society as well as the brotherly bond of musicians struggling to make themselves heard within it. Thank you, Roger. You will be missed.