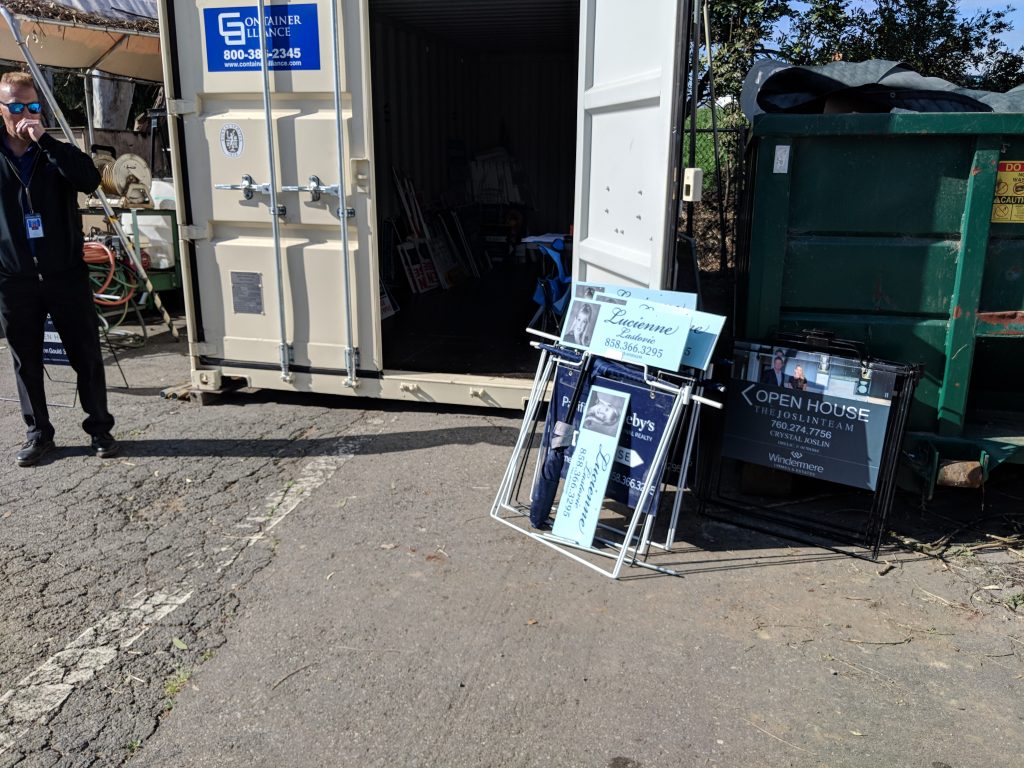 Yesterday, I whipped into the City of Carlsbad maintenance yard where they have all the realtor open-house signs locked up.  They have been diligent in their enforcement efforts!
When the city first threatened to do something, we realtors didn't take it seriously and failed to get out in front of it.
As a result, the city imposed a rule that requires our open house signs to be inside of the right-of-way, which is tough around Olde Carlsbad where there are no sidewalks and in many cases, no place to put signs that are ten feet from the street.
Not only are they collecting the signs every weekend now, but their driver has an attitude too, especially when he is on patrol with his girlfriend – which has to be against city policy for her to be riding along.
I asked about political signs.
They explained that those have a 'special' permit so they can be put anywhere. Politicians give themselves special treatment!