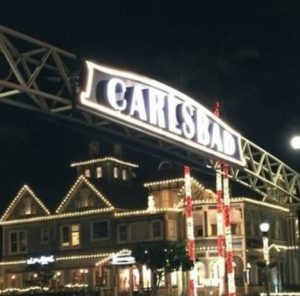 Carlsbad was named as one of the best cities to live in America for 2019, according to rankings released by Niche, that ranked the city as No. 21.
The "Best Places to Live" rankings include cities, city neighborhoods and suburbs. Niche defines a "place" as a "non-rural town" with a population of 1,000 or more, including neighborhoods, suburbs and cities. Niche also separately ranked the best cities, neighborhoods and suburbs in which to live.
Carlsbad received an overall Niche grade of A+, with the following Niche scores by category:
Public Schools: A+
Crime & Safety: B
Housing: C
Nightlife: A-
Good for Families: A+
Diversity: A-
Carlsbad also ranked as No. 7 for Cities with the Best Public Schools in America, No. 11 for Best Cities to Retire and No.13 for Healthiest Cities in America.
The top 10 Best Suburbs to Live in California are:
Berkeley
Santa Monica
Albany
Mountain View
Manhattan Beach
Palo Alto
Solana Beach
Irvine
Los Altos Hills
Hermosa Beach
The top 10 best places to live in America are:
Bluemont, neighborhood in Arlington, Virginia
Carmel, Indiana
Overlake, neighborhood in Redmond, Washington
College Terrace, neighborhood in Palo Alto, California
Davis Island, neighborhood in Tampa, Florida
Rose Isle, neighborhood in Orlando, Florida
Colonial Village, neighborhood in Arlington, Virginia
Okemos, Michigan
Chesterbrook, Pennsylvania
Radnor/Fort Myer Heights, neighborhood in Arlington, Virginia
Niche released its "Best Places to Live" rankings on Monday. The publication says its goal is to "provide accurate, comparable and thorough evaluations of places." Using data from government and private sources, Niche grades the places evaluated for the rankings on factors like public schools, crime and safety and housing.
Link to Patch