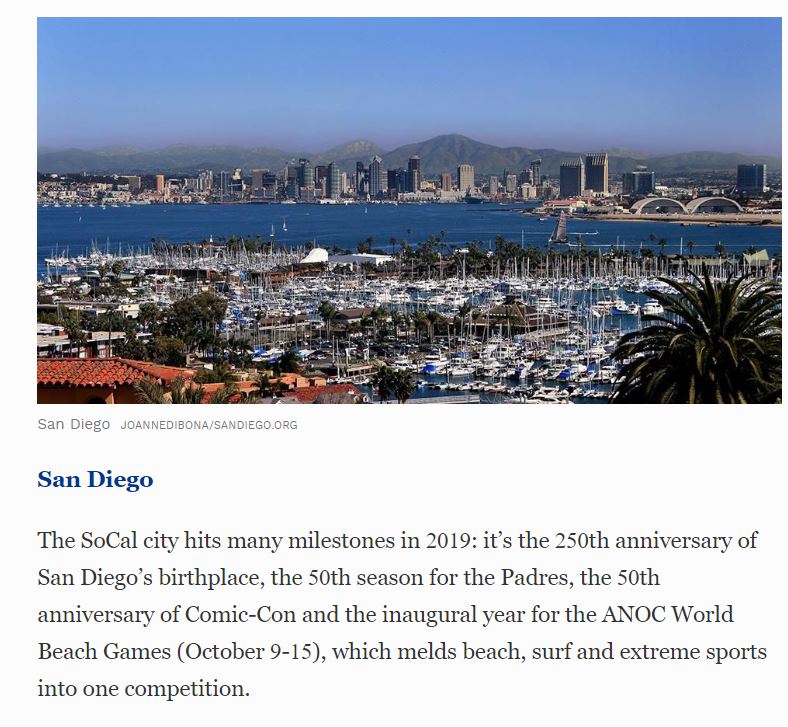 Hat tip to Eddie89 for sending in this Forbes article that declares San Diego to be one of the Top 14 destinations this year – and this was before Manny mania!
For a destination to officially be having "a moment," it needs more going for it than mere festivals or a few restaurant openings. The city has to be experiencing a shift in the way it looks and feels.
Maybe it's posturing itself as a new cultural mecca with gallery or museum openings. It could be establishing itself on the epicurean radar with fresh food halls or eateries from top-notch chefs.
Those are the things that caught our Forbes Travel Guide editors' eyes with the following cities. Some are traditional hot spots that somehow keep reinventing themselves. Others are new stops prepping for their first time in the spotlight. All are having monumental moments that are worthy of a visit in 2019.
Link to Article