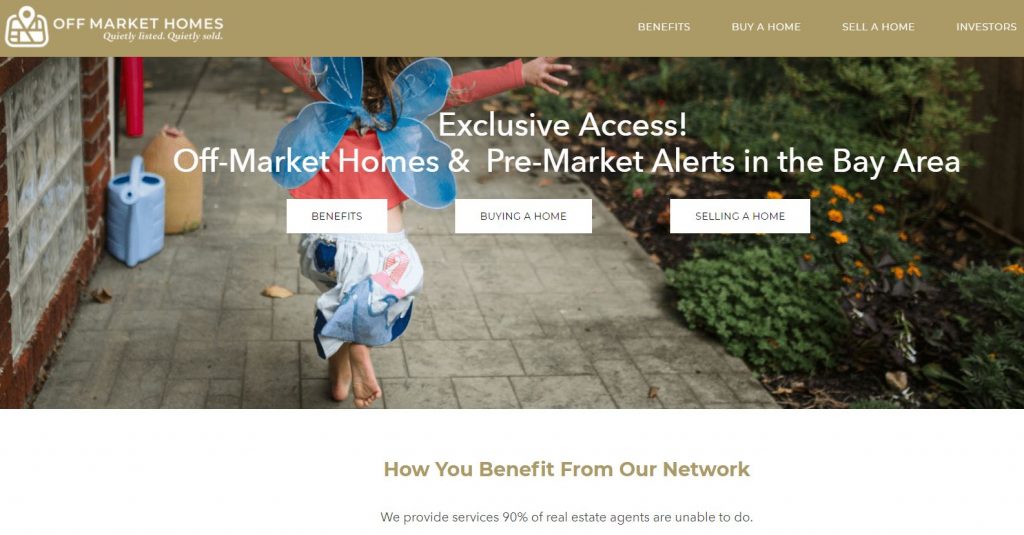 It's been widely accepted for years that off-market sales are part of the real estate landscape. After the (fraudulent) short sales went away, realtors needed another sexy lure to attract new clients, and rather than crafting the high demand and bidding wars into an auction-like experience, we went the other way and are using restricted access as our ploy.
None of the industry players want to even talk about it, let alone do anything.
In the meantime, it's the way the business is trending.
With no public objections and so many off-market deals happening right before our eyes, every agent and brokerage wants to take advantage and create an effective off-market strategy.
It restores control of the inventory to the agents – we decide who gets exposed to the listings, and when. It will also turn the MLS into the website of last resort, used only when a listing agent can't find their own buyer. The real estate portals will suffer, and full access for consumers won't be the same.
We might as well go back to the MLS books!
Many agents claim it's just 'pre-marketing', but what happens if a buyer makes an offer before the listing hits the open market? Are you going to turn it down? Or are you going to make a quick deal and move on to the next one?
The phase underway now is the building of realtor clubs.
There's the PLS, as well as the Top Agent Network, which is operating in 31 markets and should be coming to San Diego soon. They offer club membership to the top 10% of producing agents in each region so they can network and market their listings to each other. I'm also a member of 4-5 groups on Facebook, where the focus is pre-MLS exposure of listings and 'making deals', plus there are several realtor meet-ups around town too.
The shift to private, off-market deal-making isn't just coming soon – it's here.
I think we should just admit it to ourselves and to the consumers, and then find a way to make the best of it – because it's not going away.