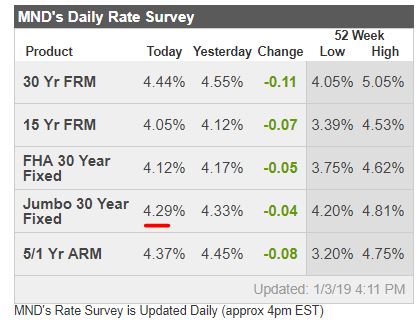 Mortgage rates have come down nicely – let's hope they stick!
Higher rates are what keep buyers on the couch.  When they see rates go up, they expect sellers to lower their prices to compensate.
But if we can get rates back into the low four-percent range, or gasp, maybe under four percent (with some buydown), it might cool off the buyers' demand for an offset.
The extra drama isn't good for anyone.
If we can keep the focus on just one single thing – the price – we'll be fine.
I think sellers are willing to be reasonable, it's just a matter of when.
My Rule of Thumb for Sellers:
If you're getting offers, your list price is about right.
If you are getting visitors, but no offers, then your price is 5% to 10% wrong – or yours is being shown to help sell the better-priced home down the street.
If you have no showings, your list price is more than 10% wrong.
Once we're past the holidays and rates get reasonable, we're out of excuses!