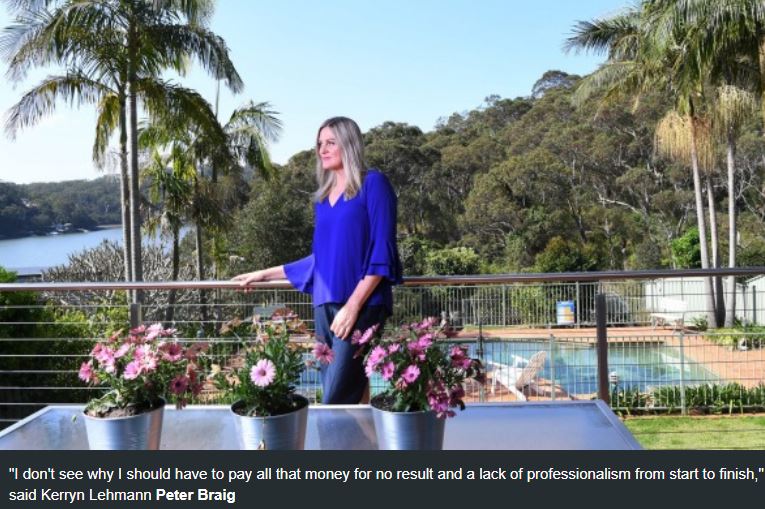 They charge even less in America, and you need good help to handle the load:
"Broke" real estate agents are quitting British disrupter Purplebricks in droves as the fixed-fee agency's low-margin, high-turnover business struggles to achieve enough sales amid a slowing Australian housing market.
Research by The Australian Financial Review found at least 27 agents had quit Purplebricks Australia since March with overall agent numbers now down to 88 from 105 reported by the company in October when it filed its British interim results.
Purplebricks territory owners (franchisees) and agents, who spoke to the Financial Review, said they were struggling to make a living and were preparing exit paths after the $100,000 to $180,000-a-year salaries they were told they could earn failed to materialise.
Employment contracts show Australian agents earn just over $1000 out of the $5000 to $6000 upfront fee vendors pay when they list with the Purplebricks.
Internal sales figures obtained by the Financial Review for NSW – where the market has slowed the most – paint a picture of struggle for many.
They show that 15 agents undertook a combined 768 home appraisals between February and April, but have so far secured just 189 listings between them
While two of these agents have 72 instructions between them, the remaining agents have won between zero and 18 new listings each over the three-month period.
"The concept is brilliant, but the business model is wrong for Australia," said former Purplebricks Newcastle agent Steve Bashford, who quit in May. "There is a big difference between what they promised us and what we achieved."
Many other current agents and franchisees, who asked not to be named, made similar observations.
"There's no money in it. The business model is flawed," said a current franchisee.
"I've sold 50 properties in 18 months and I'm broke," said another agent who recently quit.
Apart from the $1000 instruction fee, agents can earn additional fees if a customer arranges a Purplebricks home viewing or signs up for a mortgage with one of its partners.
However, much of this additional income has vanished as franchisees have had to hire and pay sales assistants to help clear the backlog of listings.
In addition, agents told the Financial Review, Purplebricks clawed back money from them if a customer complained and obtained a refund.
They also said the company had been "turning off postcodes" in places such as Sydney's eastern suburbs without notice as agents battled to manage their ever-growing number of unsold listings.
According to its Australian website, since launching in September 2016, Purplebricks has secured more than 5200 listings and sold more than 3600 homes. It currently has 1563 properties for sale.
It reported a £5.1 million loss from its heavily marketed Australian business for the six months to the end of October 2017.
'Shared responsibility'
When the business launched locally, CEO and co-founder Michael Bruce told The Australian Financial Review the business would succeed because Australian estate agents are looking for a "credible alternative" to the traditional model and were looking for the "next winner". Mr Bruce has repeatedly said the Australian business is performing ahead of expectations.
Purplebricks Australia CEO Ryan Dinsdale told the Financial Review 16 agents had left since March, but said some were still working for franchisees as "sales assistants". He said more than 80 per cent of agents were earning a "good income".
"It's a new model in Australia with a new way of doing things so it won't suit everyone," Mr Dinsdale said. "We are really pleased with how the business in Australia is going."
He confirmed franchisees and agents sometimes had to contribute to the cost of customer refunds because there was a "shared responsibility to provide exceptional service".
He also confirmed that Purplebricks had in "rare circumstances" stopped providing new appraisals to territory owners if they had a lot of unsold properties to clear, but said the company provided financial assistance during this period.
In an analyst piece in 2016 UBS's Mark Fielding and Heidi Richardson emphasised how crucial the successful recruitment and retention of local property experts were for the Purplebricks model.
Fees sting vendors
The UBS analysts estimated that a UK Purplebricks agent needed to sell 12 times as many properties as a typical sales agent to achieve salary levels claimed by Purplebricks.
"This translates to our assumption of rising prices at Purplebricks, likely requiring rising marketing spending to maintain the brand position," they said.
In January, Purplebricks quietly stung vendors in Victoria with a 33 per cent increase in upfront selling fees with 10 per cent rises in other states. It has a $20 million marketing budget in Australia some of which has been spent on advertising its services on renovation show House Rules on Channel Seven.
The London-listed company has a market value of more than £1 billion ($1.8 billion).
In April, Purplebricks secured a £125 million investment from German publishing giant Axel Springer as Mr Bruce and his brother and co-founder Kenny Bruce sold £24 million of shares.