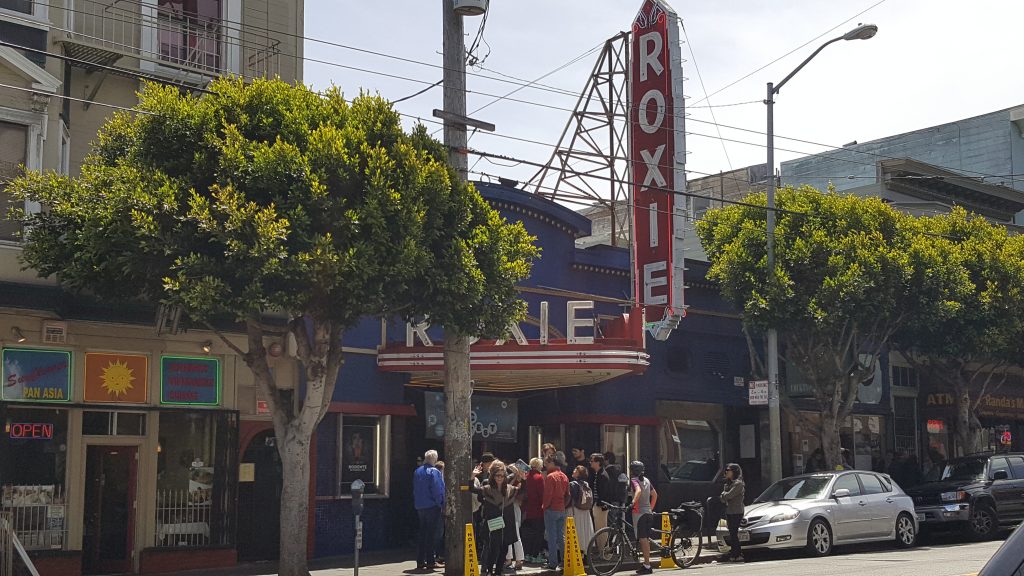 Yesterday, we had the west coast premiere of Giorgio's documentary film, 'Owned: A Tale of Two Americas' at the SF Doc Fest.  Here are tidbits:
For those in the Bay Area, it is playing again at the Roxie on Wednesday night at 9:30pm, and will be at other film festivals too.  Giorgio is hoping to have the film picked up by Netflix or similar entity, and possibly explore a series where he breaks out each piece of the film for further discovery.
The film turned out differently than expected. When Giorgio first started the project, he planned to document how suburbia fared during the mortgage crisis – that's how I got involved. But as the filming progressed, the subject of the film turned dramatically.
In Owned, the bigger story revolves around a contrarian interpretation of the usually unassailable notion that home ownership is an essential element of the American dream.
"What the film is trying to say is that it's this double-edged sword," Angelini says. "Owning a home is great and it provides security, and if you do it the right way it builds strong communities. It dictates where you go to school and your propensity to move up socioeconomically. But at the same time, if you let capital interests invade this utopian ideal and run amok, it can quickly become commoditized to a point that it becomes dangerous for society."
Through the stark sights of abandoned construction projects in sweeping vistas, Angelini posits that the housing industry is an insatiable beast that subsists on the back of an ultimately self-crippling economic culture.
"The idea of home had been reduced to the most efficient capitalistic desires," Angelini says. "Instead of bushels of oranges, they decided the best land use was a collection of air-conditioned square feet. There was lack of human intention, where you could almost feel these [markets] printing out this landscape of homes."
Owned is also a tale of two Americas. In the five years he spent making the film, Angelini expanded his view into other planned development communities and ran headlong into how racial and economic segregation is inextricably linked to middle-class suburbia after World War II.
"The original idea behind the film was rooted in the relationship between design and commoditization," Angelini says. "It became very clear that I couldn't tell that story without telling the other side."
The film goes to hollowed-out neighborhoods in Baltimore to locate the contemporary effects of decades of discriminatory housing practices and policies.
"White flight didn't happen by accident," Angelini says. "It wasn't a self-selecting, albeit racist, situation. It was very much encouraged by federal laws that were interpreted on the local level in particularly bad ways."
Other video excerpts here – hopefully we'll have a local showing before long: