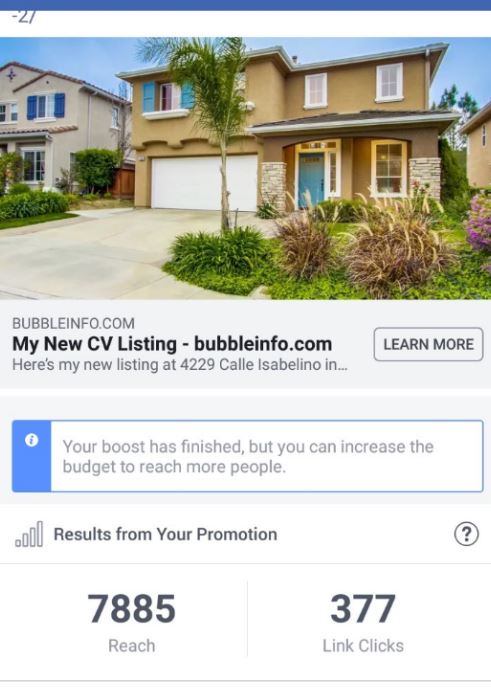 The house I had listed in Carmel Valley closed yesterday for $1,080,000.  We hit the MLS on the morning of Thursday, April 5th, and the marketing began right away with YouTube video on the blog, the 48-hour Facebook ad (above), and open house on the weekend.
Carmel Valley has been the hottest market in North County, so it was no surprise that we were getting 300+ hits on the ad and on the Zillow page.
The only offer was submitted on Tuesday, April 10th, and we questioned whether to counter at $1,090,000, or just accept the $1,080,000.  We used this graph below to help decide it – the phone wasn't ringing, and the Zillow views were dropping quickly: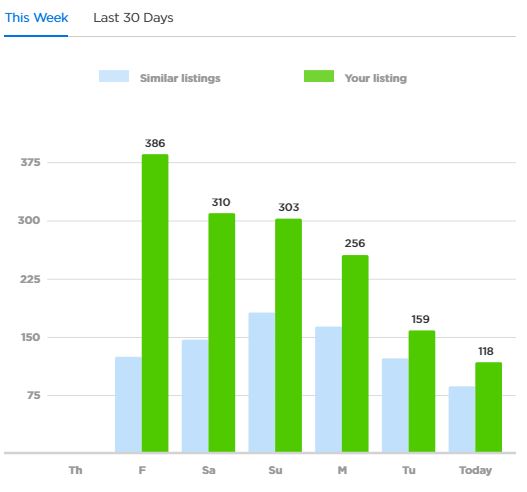 My sellers signed the offer.
The initial urgency around a new listing dwindles faster than ever, and it doesn't get better later, unless other higher-priced new listings happen nearby.
Is it a sign of a slowing market?  Or just the reality of real estate sales in 2018?
Buyers have ample internet tools, and are making decisions in an instant.