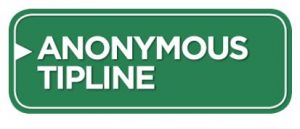 Our San Diego MLS quietly removed our complaint button recently.  I'm sure they had heavy volume, but they aren't the realtor police – nobody is.  Hat tip to SM for sending this in:
VANCOUVER – The province is hoping to make it easier for you to report suspected misconduct in the local real estate market by launching a new tool.
A new anonymous tipline has been launched by the Real Estate Council of BC, as part of, what it describes, a way to protect potential homeowners.
"This is a way for people who have information about potential misconduct of real estate agents, that perhaps they're uncomfortable identifying themselves, they have this as a tool to report information to the council anonymously," explains Executive Officer Erin Seeley.
The tipline is one of the recommendations made by an Independent Advisory Group two years ago. "The council set up this group as a way to report on the improvements the Real Estate Council can make in overseeing licensees and in protecting the public."
This new tool allows people to report things like a conflict of interest, failure to disclose information, or even the mishandling of money.
There is a complaints process already in place and Seeley adds the new tool is part of the process currently available to the public.
"It's anonymous, it's more accessible with the 1-800 number, and it's a secure forum," she says. "And it allows people, regardless of whether they're a real estate licensee or a consumer, they can use this to report misconduct and not have a fear of reprisal."
Seeley says just like the current process, all complaints are investigated and reviewed to determine whether a full investigation is required. "If there [are] grounds for misconduct and evidence, we'll take action as appropriate through the channels of investigating. We have administrative fairness and natural justice as key parts of our process."
Processes to resolve complaints are available, and if a case warrants it, Seeley says hearings can be held by a tribunal.
"We have financial penalties, significant penalties up to $250,000 for licensees per infraction under the Real Estate Services Act."
According to Seeley, the council receives a number of complaints and has investigated claims of significant misconduct in the past.
Link to Article
The only recourse around here is to file a complaint with the Association of Realtors, and have the Ethics panel hear your case.
I did file a complaint recently, which meant I had to compile and submit six copies of the evidence. The agent was found guilty, and received the maximum penalty for a first-time offender – a letter in their file for 12 months.