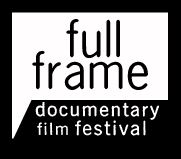 Giorgio has worked his tail off for four years to bring his documentary film to fruition, and now it's set to debut at the largest doc-film festival in the world!
The Full Frame Documentary Film Festival is an annual international event dedicated to the theatrical exhibition of nonfiction cinema. Each spring, Full Frame welcomes filmmakers and film lovers from around the world to historic downtown Durham, North Carolina, for a four-day, morning-to-midnight array of nearly 100 films, as well as discussions, panels, and Southern hospitality. Set within a few city blocks, the intimate festival landscape fosters community and conversation among filmmakers, film professionals, and the public.
https://www.fullframefest.org/
I have seen the film, and for the most part, we (me and fam) play a smaller role.  As the filming evolved, the story turned more toward the injustice of the government's post-war housing policy, and the effects on society today. It is a fascinating movie, and I am grateful to have been a part of it.
Here is the new trailer:
Owned, a Tale of Two Americas – Trailer from Giorgio Angelini on Vimeo.