Here we only have to pay 5% to 10% over list….if at all!
It is no secret the housing market is on fire. Last year, almost a quarter of all U.S. home sales were above asking price, according to real-estate listings website Zillow. But the average premium over asking for those homes was $7,000—not $700,000. Even in the hottest real-estate markets, where there is a severe shortage of inventory, the highest bid typically isn't more than a couple hundred thousand dollars over asking.
What often distinguishes the houses that go way above asking—half a million or more—is a feature that the other homes in the neighborhood just don't have, says Toby Lumpkin, a real-estate broker with Realogics Sotheby's International Realty in Seattle. That can be a better view, more southern exposure, an especially tasteful renovation, a three-car garage in a parking-challenged city, or a side yard, which is what set apart Mr. Malcolm's house. It's also often a price low enough to attract attention.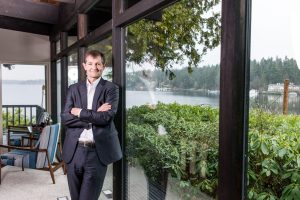 When Kerry Bucklin saw a house for sale on Mercer Island, Wash., on the waterfront, he thought its price of $1.995 million was too low. The Midcentury Modern home, built in 1959, needed updating and shared 210 feet of waterfront with five other houses. But it was the closest of the houses to the shore, offered unobstructed views in a parklike setting and allowed him to go paddling on Lake Washington without having to load a canoe on his car. At the same time, the property was close to the freeway, shaving 6 miles off his commute to work.
Mr. Bucklin, 55, a real-estate lawyer, had been looking for a couple of years to replace the large family home mid-island, where he lived alone since becoming an empty-nester. He bought the home in June by paying just over $500,000 above asking, beating seven other offers.
Read full article here: