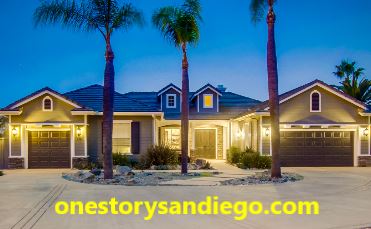 You've probably seen how hot the one-story market has been lately.
Baby-boomers prefer no stairs, and typically insist on a single-level home only. Hence the supply and demand is out of whack, and very frustrating for the potential buyers.  Of the already-low inventory of houses for sale today between La Jolla and Carlsbad, only 28% of them are one-story.
We want to help!
I created onestorysandiego.com to help demonstrate how Richard and I can assist you be more efficient in your search.  The web address forwards to our gallery of video tours of one-story houses only.  You won't have to worry about rushing out to every new listing – you can tour them in the comfort of your own home, AND hear our audio assessment of the house, and its potential.
Check the results so far:
Once you are established as our client, we will send you custom-tailored videos with your specific wants and needs, plus give you access to a private site to enable you to track the one-story market too.
Contact me today at (858) 997-3801 or klingerealty@gmail.com