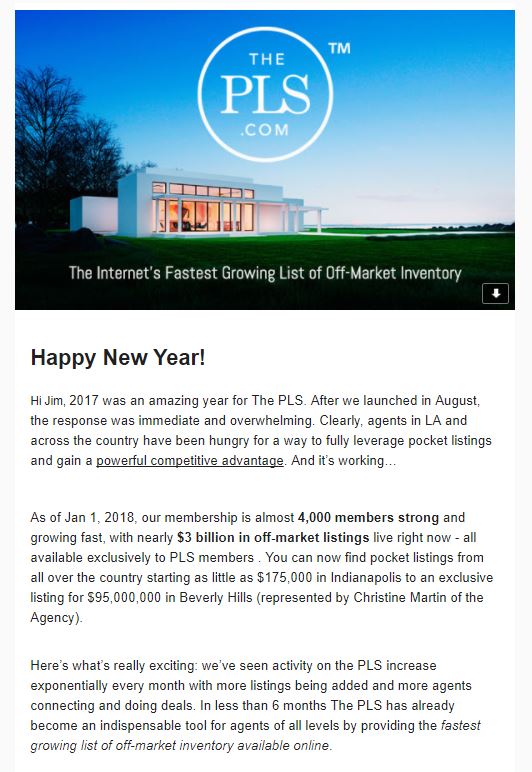 We have convinced the public that buying and selling 'off-market' properties is sexy and cool, and the high-end agents in Los Angeles took it a step further to create a website to share listings privately.
The PLS.com has 476 listings so far!
I'd expect some quirky things about a database that isn't restricted by the usual MLS rules, but they have kept it very simple. The best part is that they have the ability to email a copy of any listing to buyers, which is helpful and feels like a regular MLS.  Agents can create their own hotsheets, search by radius or map, and upload new listings quickly.
While there could be anti-trust implications if it gets to be a dominant device within the industry, an agent-owned MLS club has several huge advantages:
We depend on crappy-MLS companies now – no more.
A high membership fee would be a barrier for marginal agents.
Zillow would depend upon agent-uploading of each listing (if needed).
Redfin's website would be toast.
For-sale-by-owners could get frozen out.
No need for N.A.R. or C.A.R.
It preserves the cooperation between agents.
It looks like heaven.